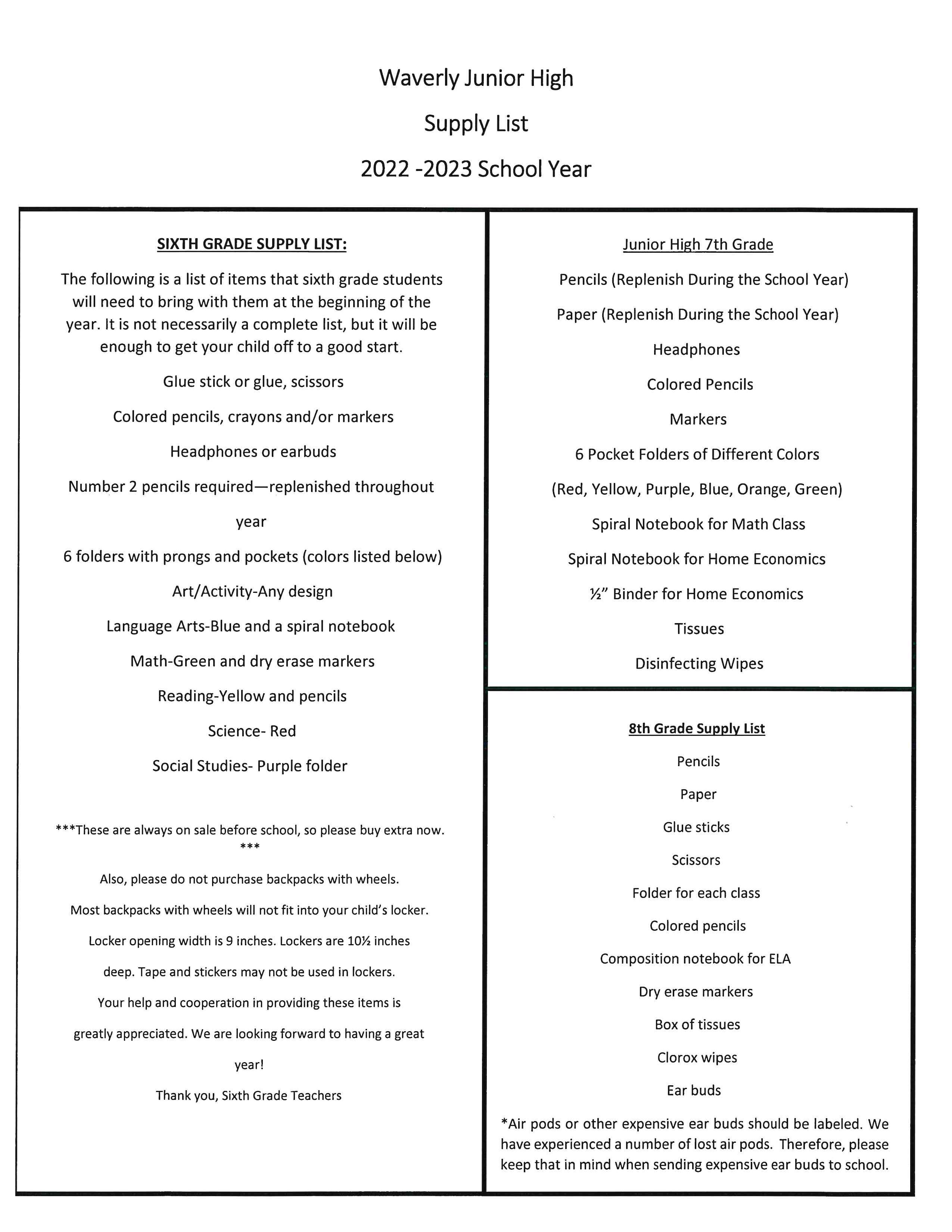 2022-23 Fall Sports Schedules
Waverly Jr High needs a tentative count April 29th but students can purchase up until June 3rd! In the office or online. Cost $18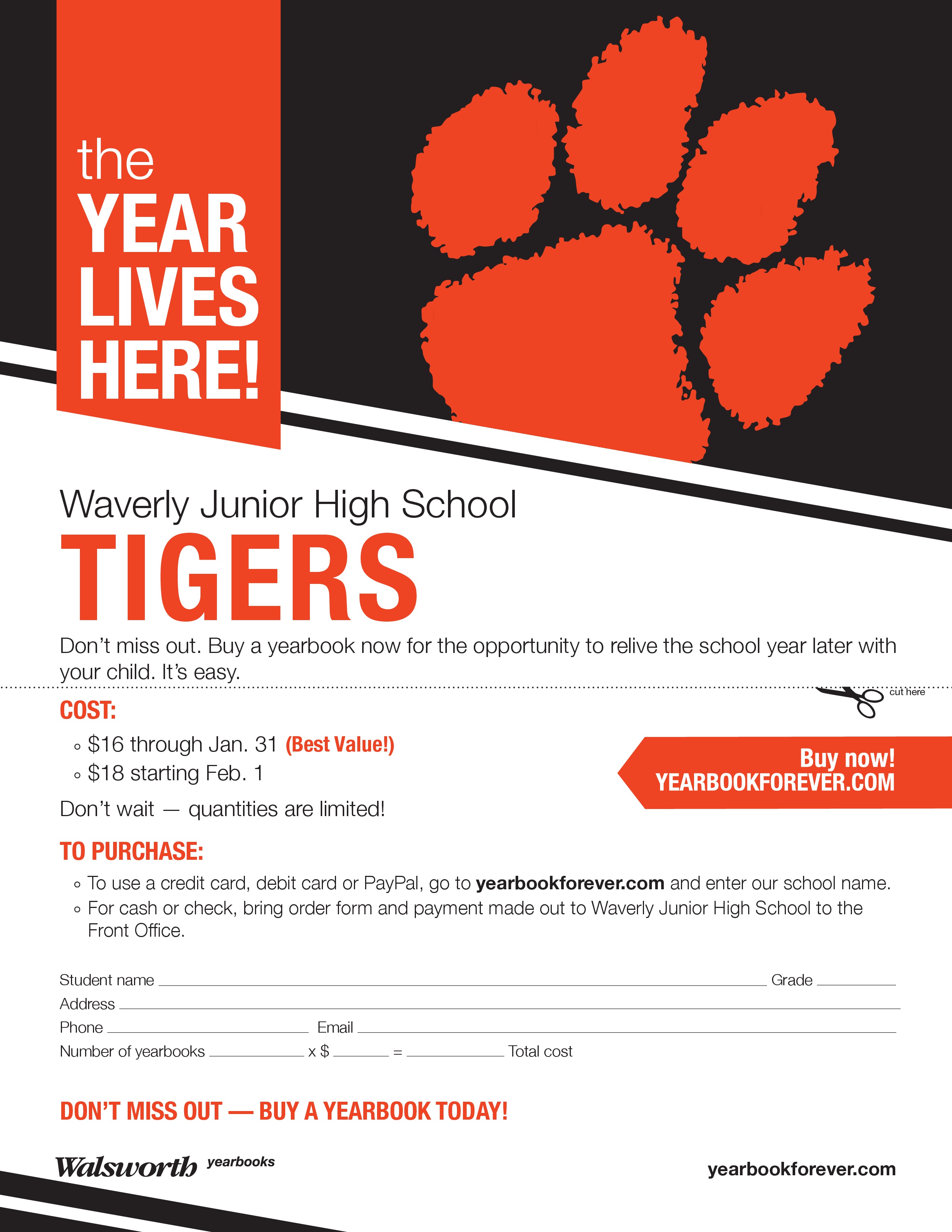 Mr. Hunter John & Ms Johnston (video:Mel Carsey)
The Waverly 7th grade students had the best learning experience this week. Waverly Jr. High collaborated with Piketon High School's musical department to bring the award winning novel, Tuck Everlasting by Natalie Babbitt to life expressed Mrs. Bonifield. She also said,
" I love that…..
~ students had the opportunity to experience the arts and a fantastic live musical performance. Great Job Piketon cast!!!
~I work in a district and have a principal, Ferdie Marquez , that supports me and allows me to teach using my own style.
~I witnessed my students (on their own) comparing and contrasting the novel with the musical, freely discussing: plot, theme, characters, setting, and even symbolism, which they had to infer at the end of the musical.
~ my students were actively learning and having fun doing it.
~ my students conducted themselves with pride, manners, respect, and gratefulness."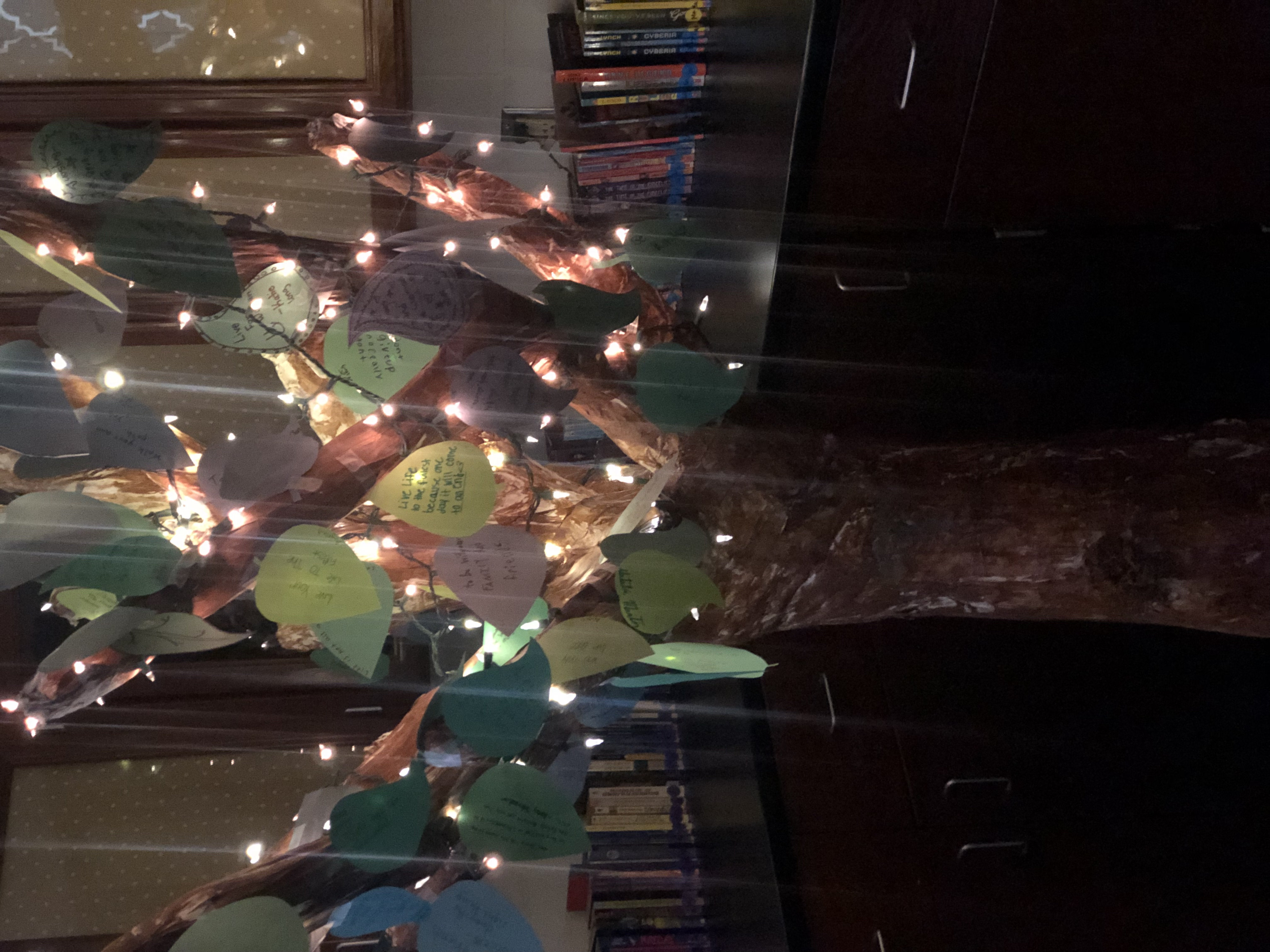 Band Karate with Mr. Ross
The Jr High band students have been doing Band Karate for the last few weeks. Students in band are working to learn a series of 8 songs, each one increasing in difficulty, leading up to the most challenging one to earn their black belt! Our black belt was earned by Brody Lambert. Thank you to our principal, Mr. Robertson, for taking the time today to present their certificates!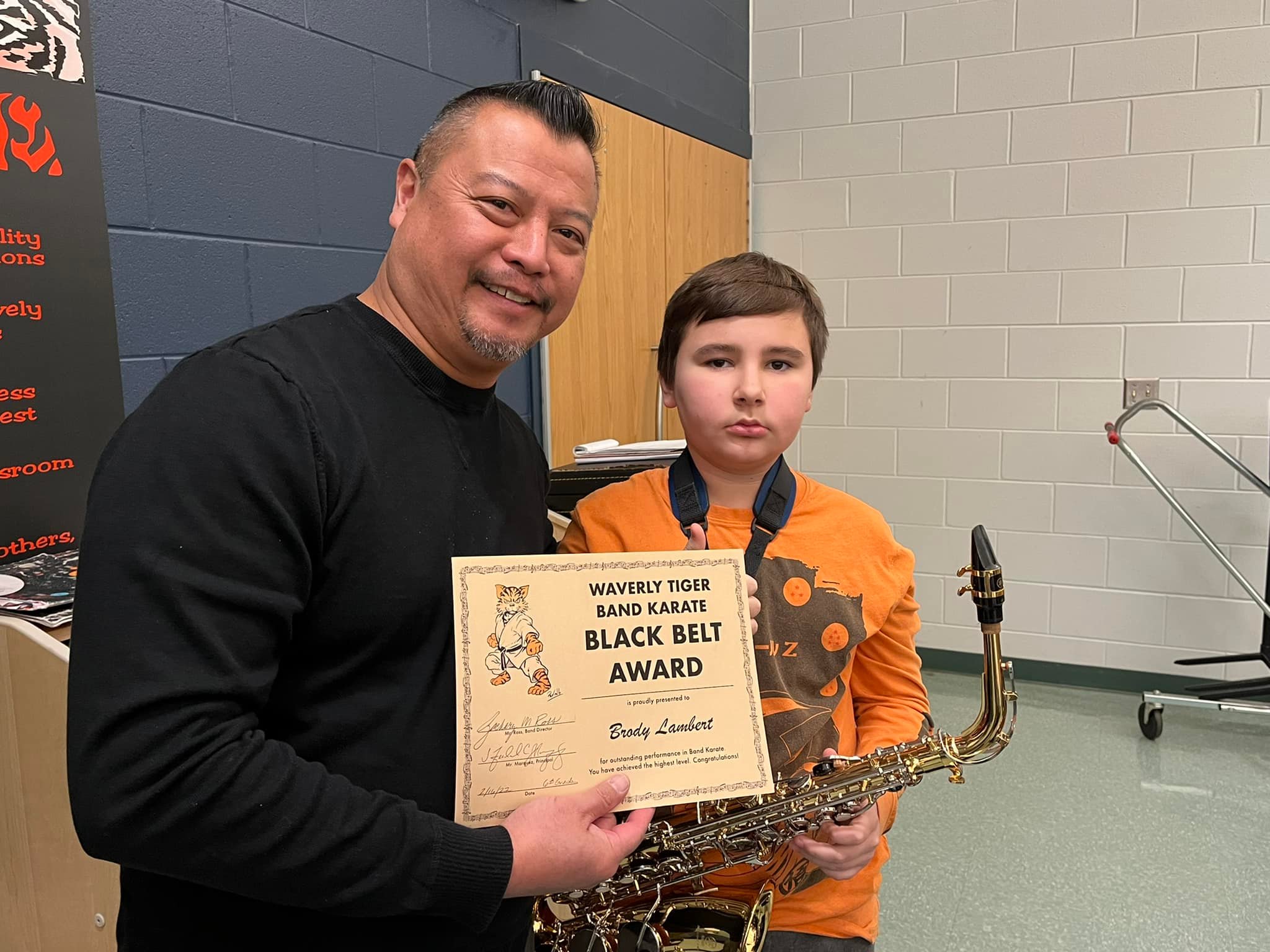 7th Grade Jamaican Bobsledding Gifted Project
The following students were involved with this project: Claire Morrison, Paisley Turner, Gabe Clifton, Sam Hicks, Gabriel Medukas, & Kannon Seif
Teachers: Miss Olivia Barley, Mrs. Geri Lambert, Mr. Chuck Thompson, Mr. Nathan Spriggs, Mrs. Amy Bonifield-Walder, Mrs. Michele Wolf, Mrs. Jerri Nelson, & Mrs. Wendy Fosson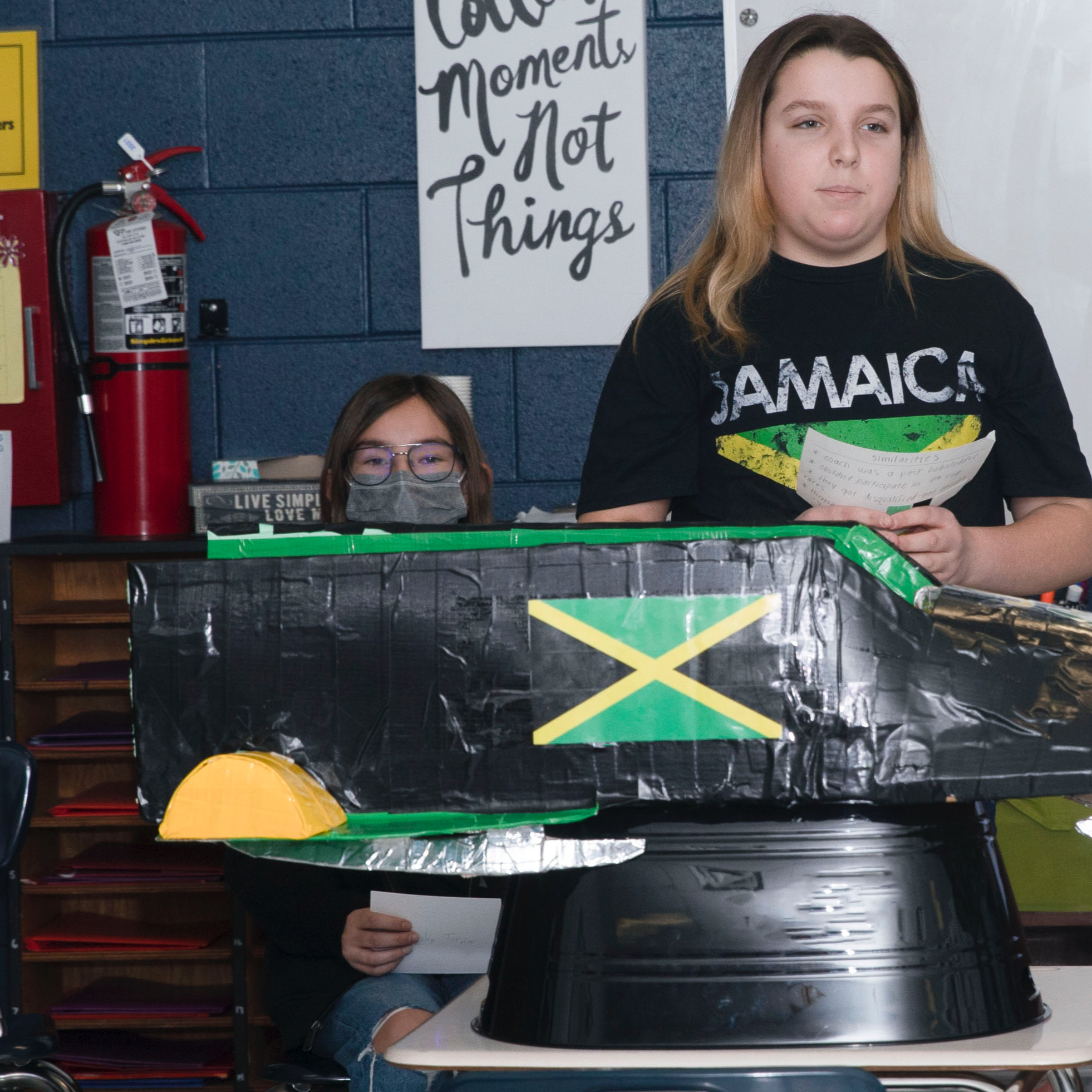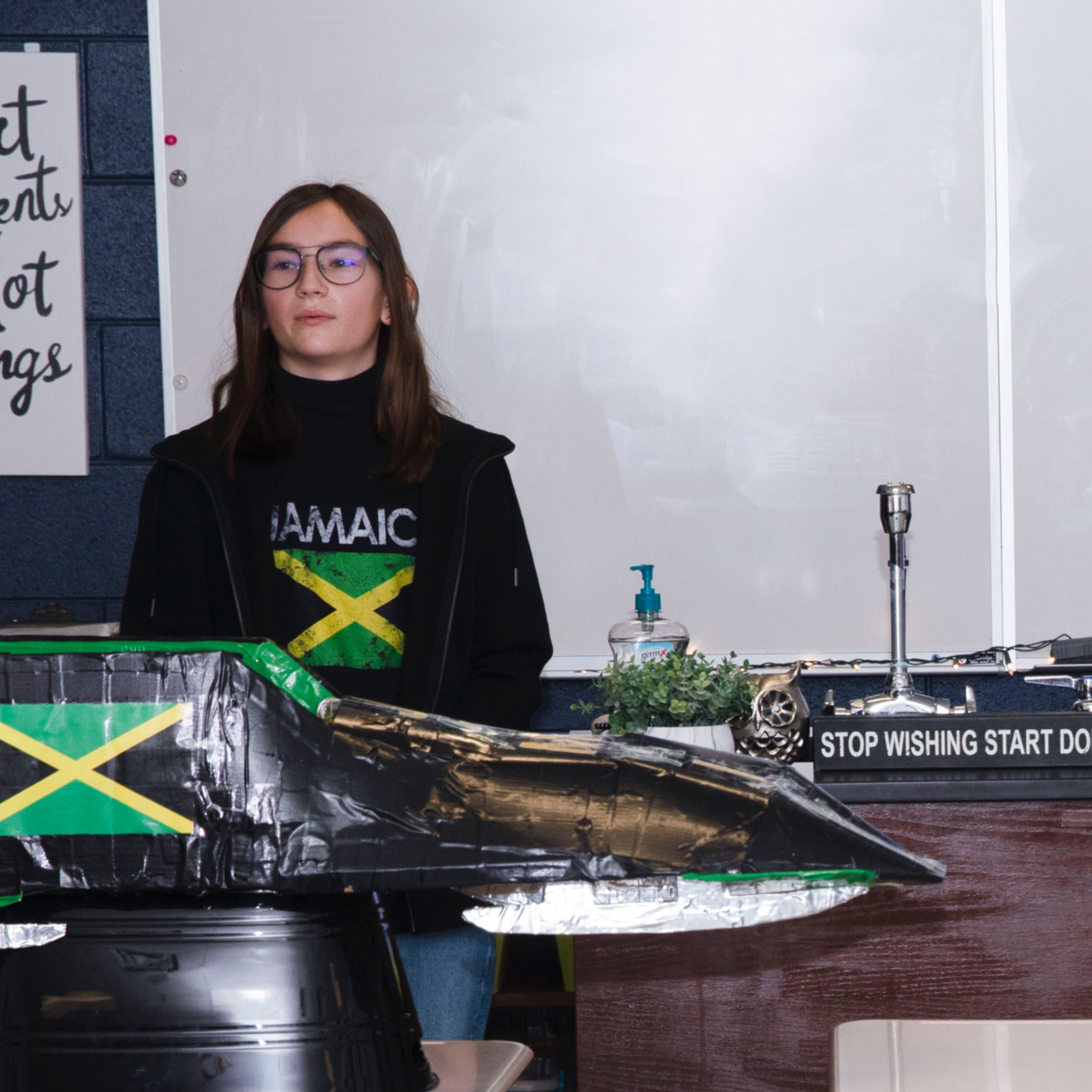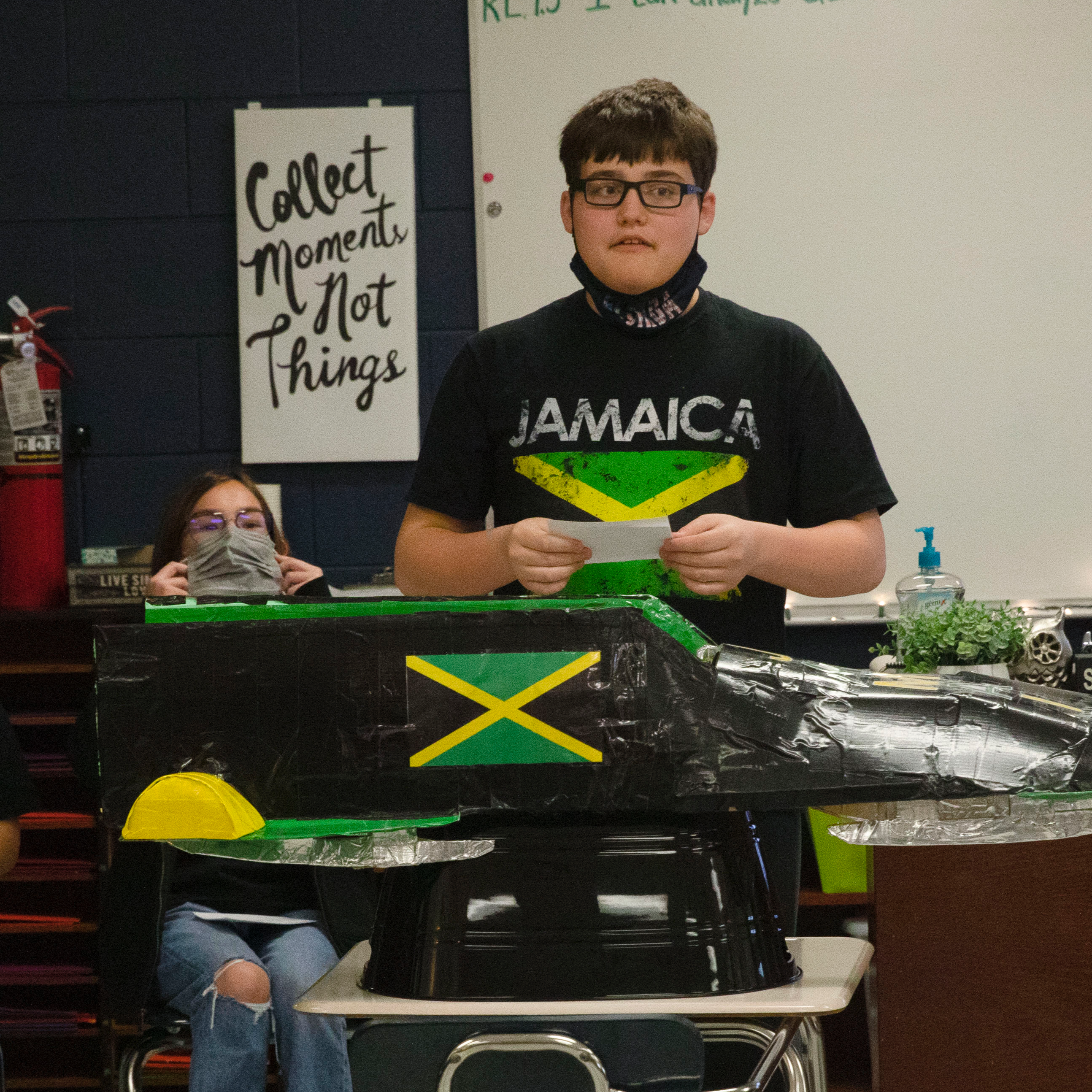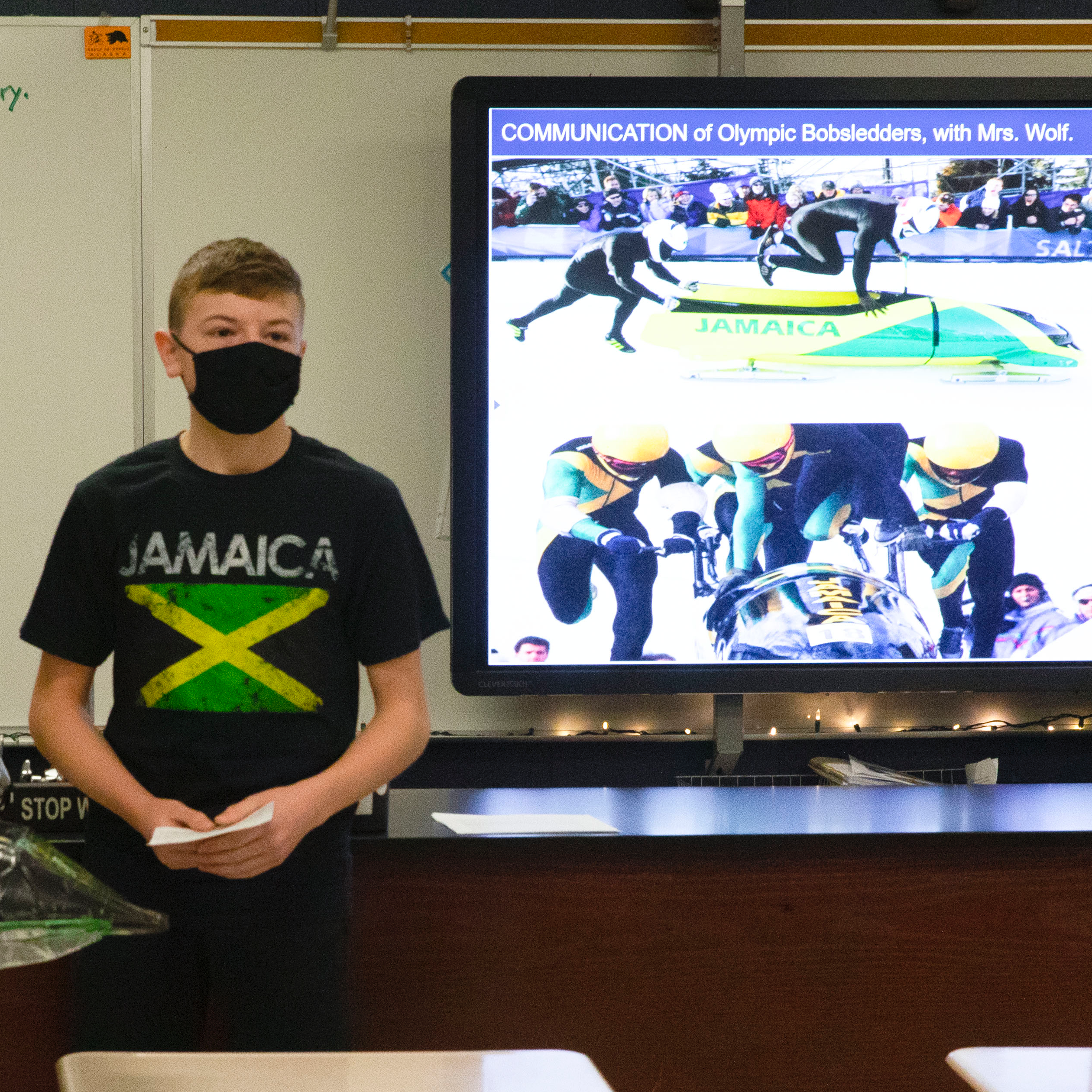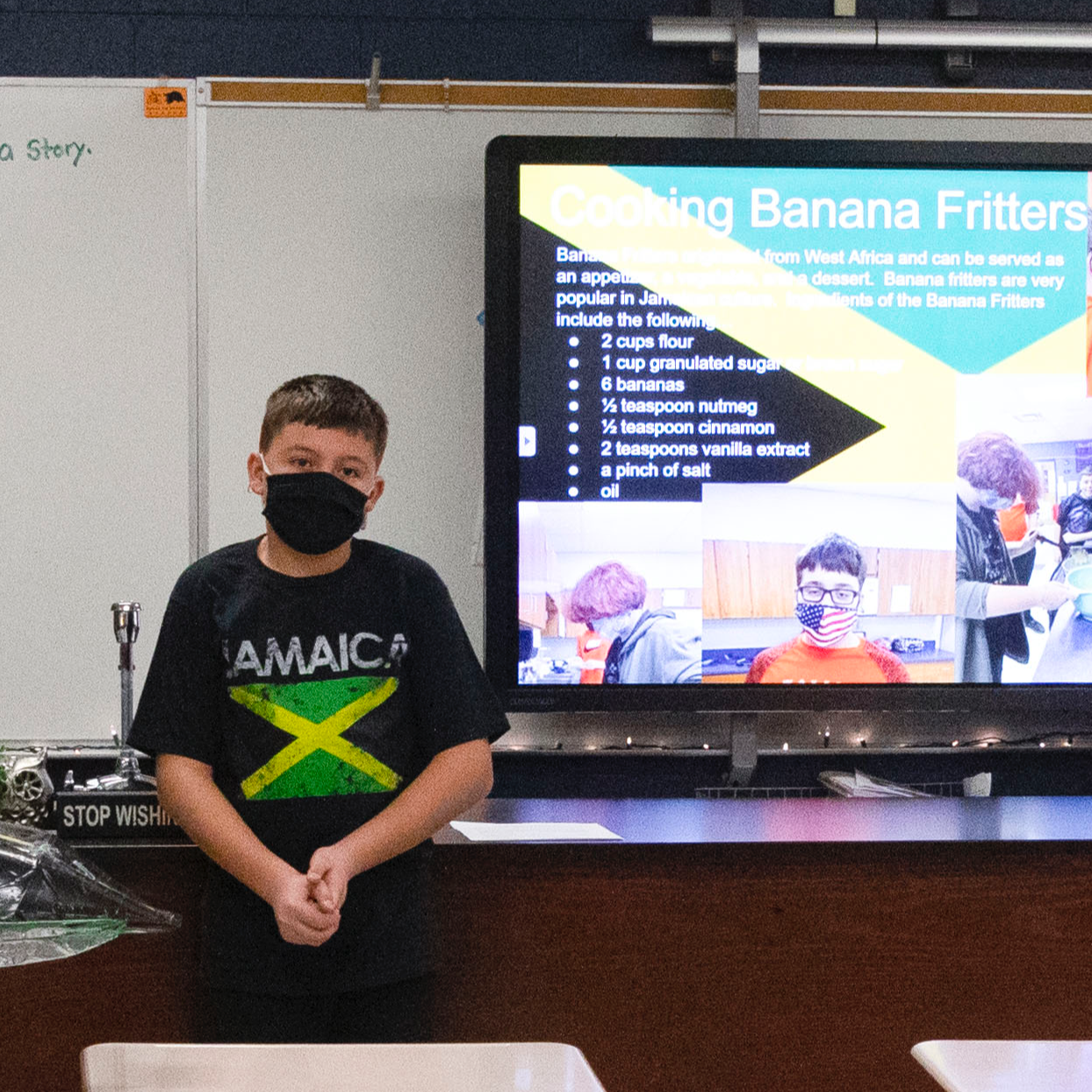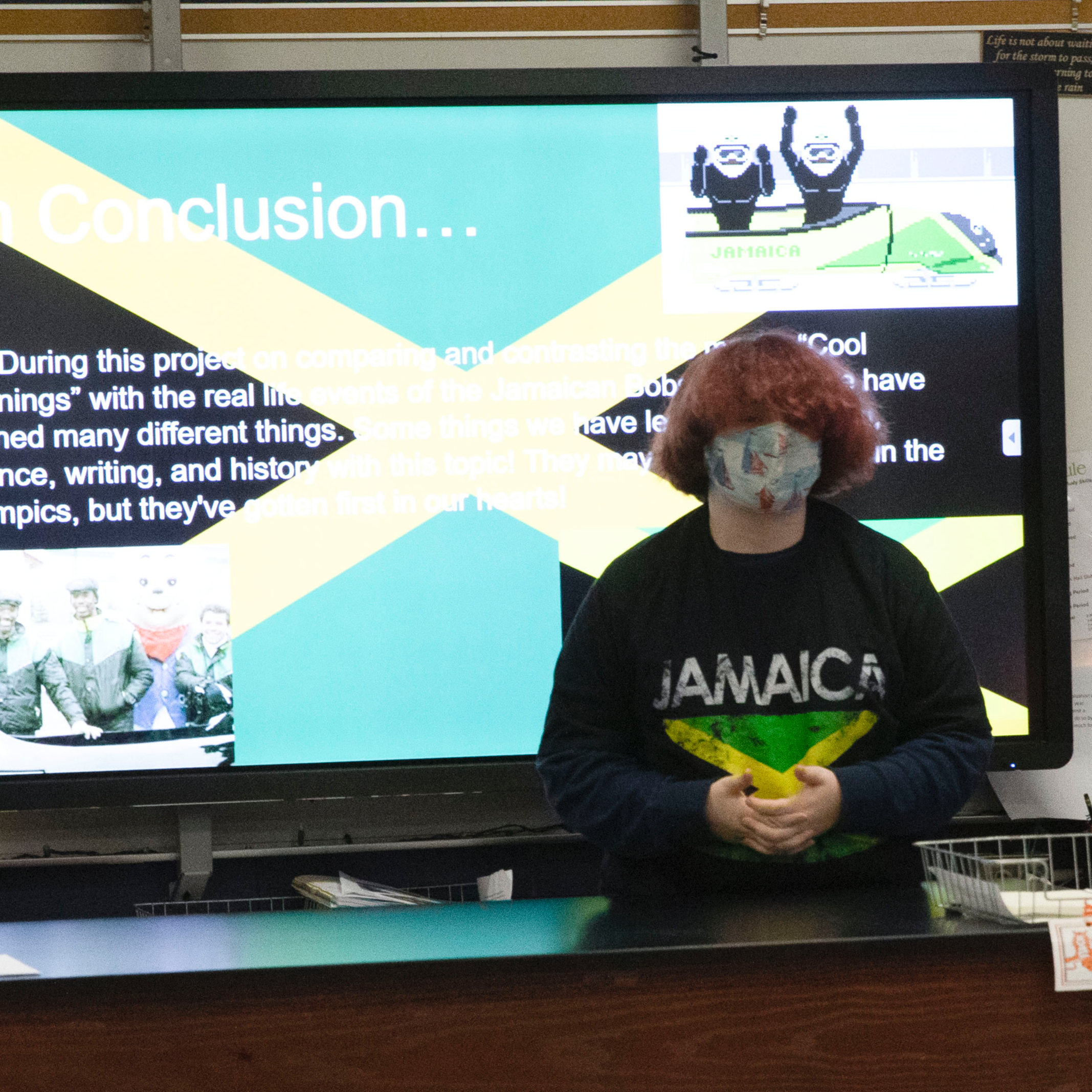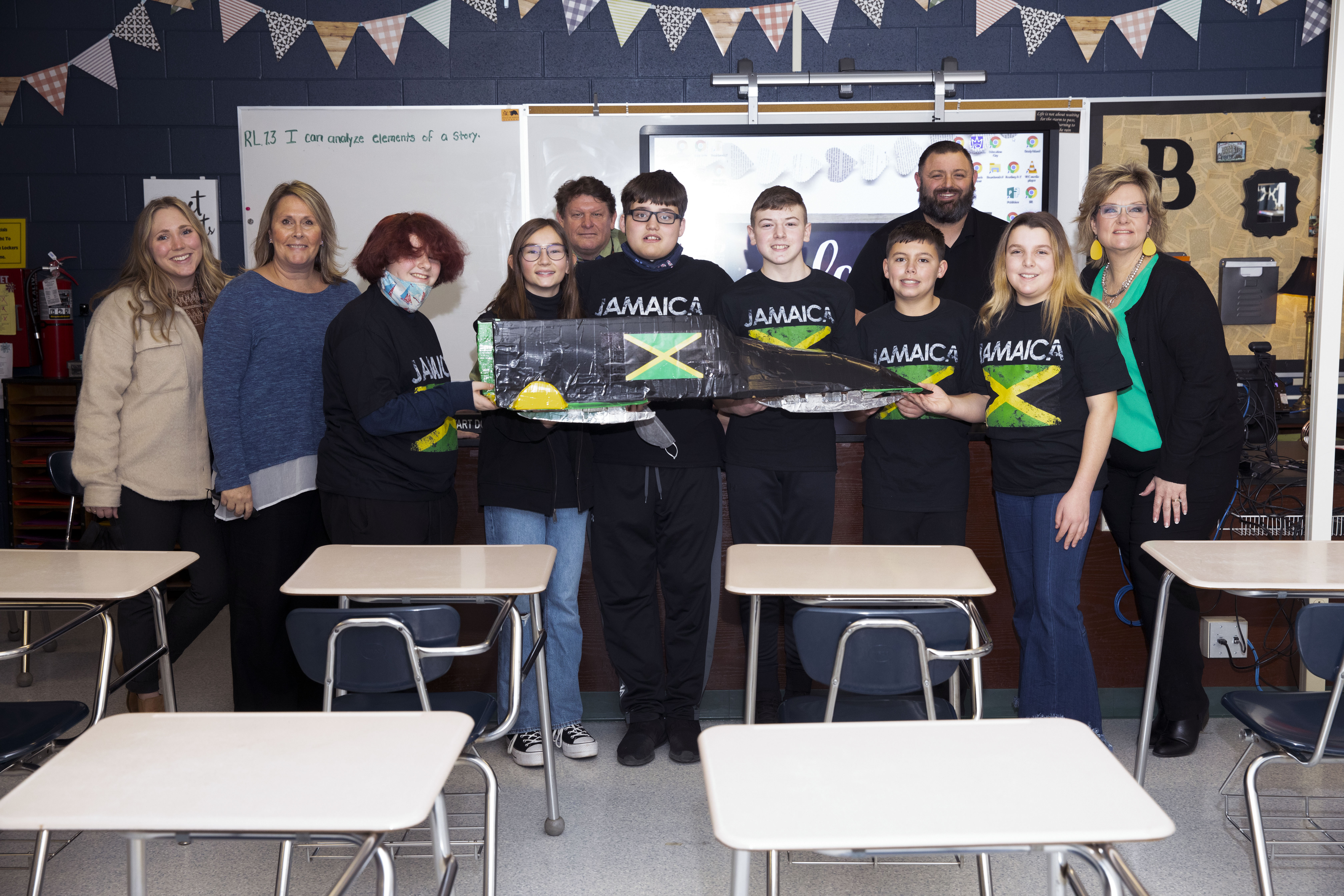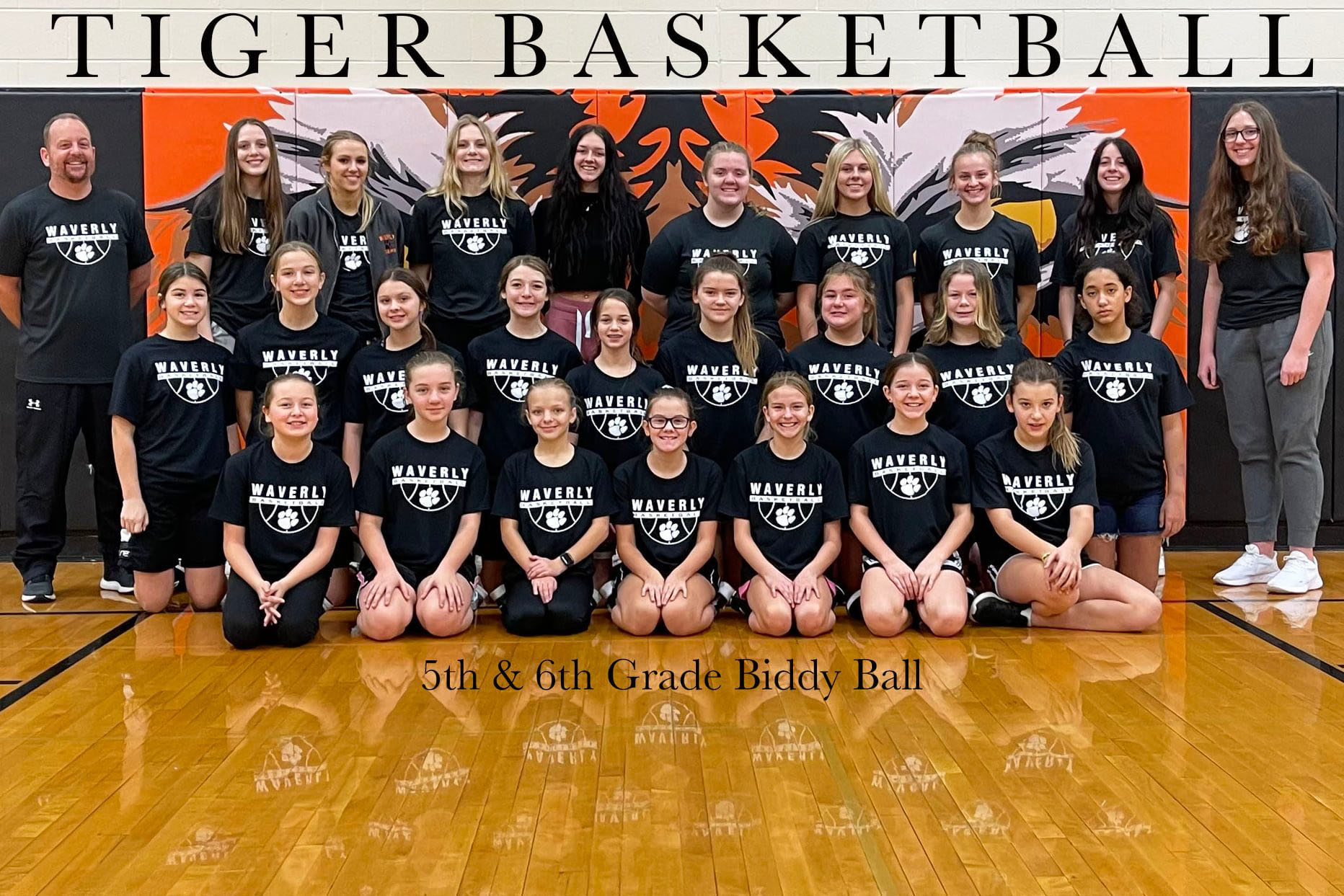 Waverly City Schools held the Intermediate Spelling Bee and Jr High Spelling Bee in the high school auditorium today with 30 students competing from each building. The winners (top 10) from the Intermediate and (top 20) from the Jr. High will represent their schools in the live-streamed City Spelling Bee on January 11 @ 9:00a.m. Congratulations to all spellers that participated in today's competition.
The following student participated in the bee today, in no particular order...Devan Leslie, Katie Long (3rd place), A.J. Eblin, Jada Osborne, Grayson, Isaac, Jacob McCune(2nd place), Ryker Johnson (1 st place), Justen Kinnison, Hadlee Carsey, Jamie Blackwell, Ethan Pierce, Kaleb McCune, Nate Smith, Logan Rayburn, Ian Moore, Max Monroe, Ziggy Stamper, Ethan Wall, Audriona Fyffe, Caden Corkerton, Zach Spencer, Brooke Dunham, Jasper Price, Hayden Jones, Kellen Smith, Paisley Howard, Claire Morrison, Evelyn Montgomery, Jayla Rigsby, Haylee Maynard
Jr. High winners are Katie Long (3rd place), Jacob McCune (2nd place) and Ryker Johnson (1st place).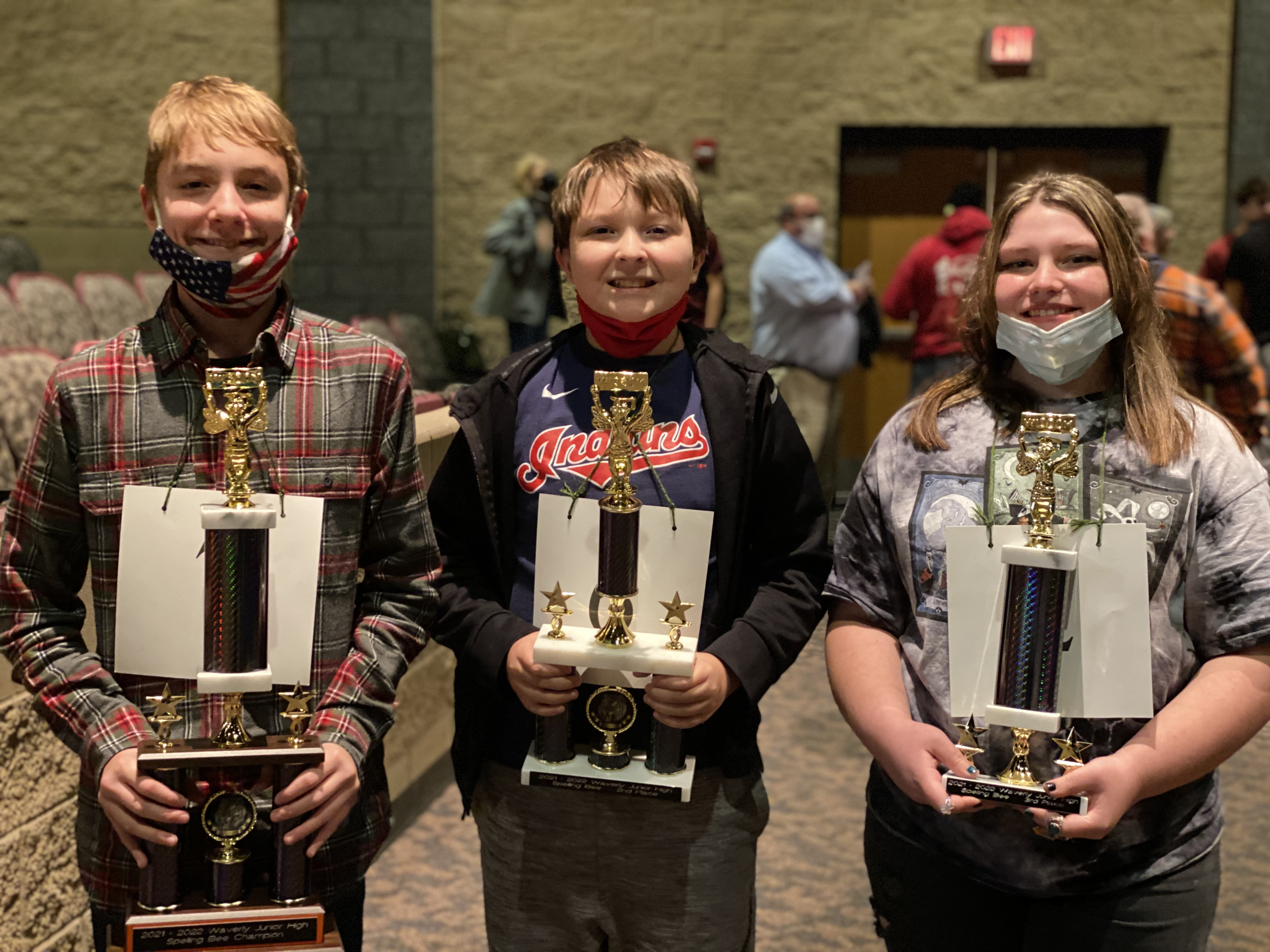 "Congratulations to the 6th -9th grade vocal music students who participated in the OMEA District 16 Elementary and Junior High Honors Choir this weekend. These students traveled to Greenfield-McClain High School on Saturday to practice and perform several pieces with students from many other schools stated Allyson Johnston. "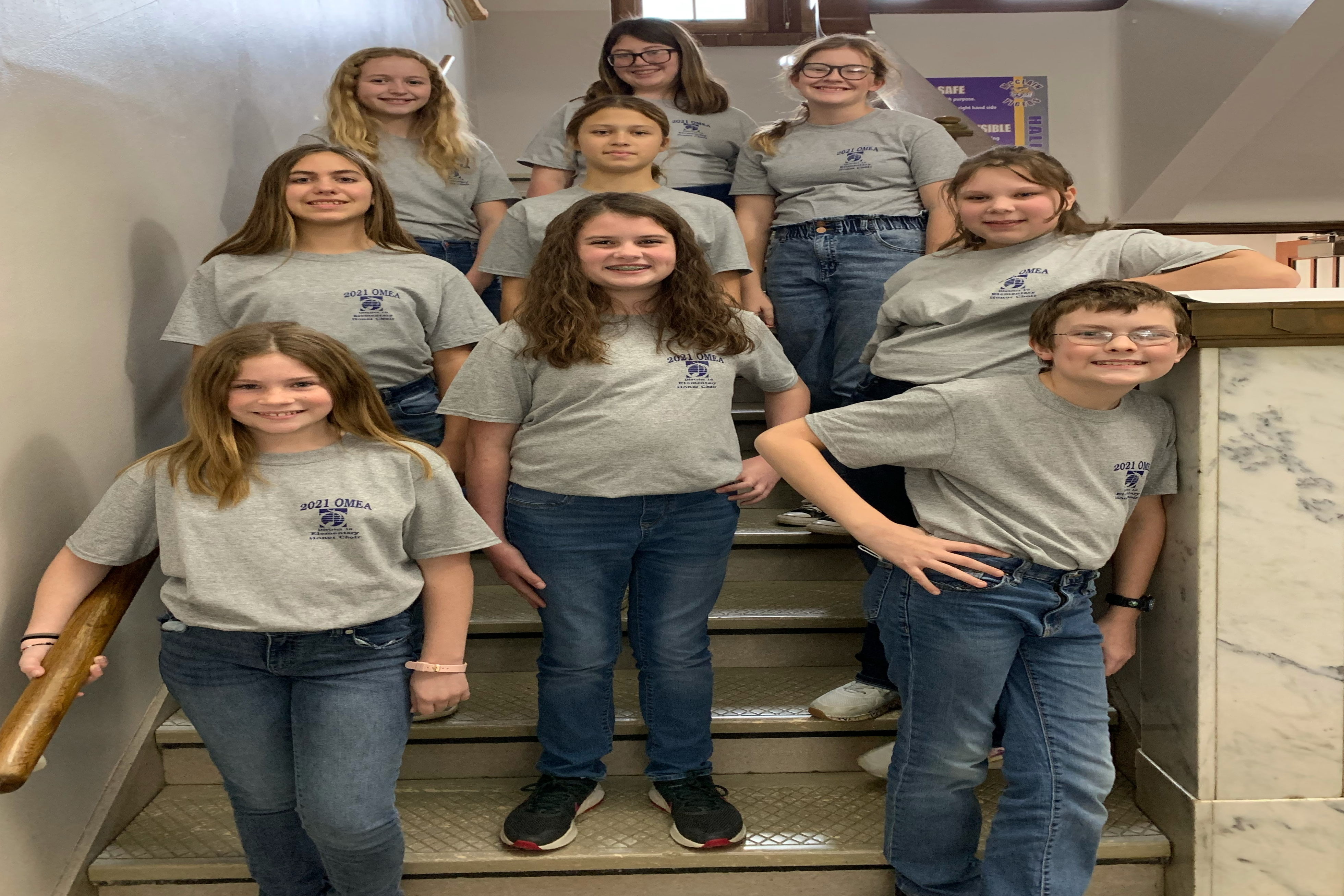 Junior High Winter Sport Teams
(photos by Treasured Images)
Volleyball Schedule 2022-23 Season
Soccer Schedule 2022-23 Season
Football Schedule 2022-23 Season
Quiz Bowl JUNIOR HIGH Championship
Congratulations to the (Black) team members for placing 1st in the the county competition. The members are as follows: Cade Carroll, Ryker Johnson, Noah Marquez, Carson Moore, Quinn Shaffer, Sam Walsh and advisor Wendy Fosson. The Quiz bowl (Orange) team members place 2nd overall. The members are as follows: Avery Atencio, Asher Bressler, Caden Corkerton, Brooke Dunham, Audrianna Kelly, Jessi Wall, and team advisor Danielle Penrod. The Jr High Quiz Bowl tournament consisted of Waverly, Piketon, Western, and Eastern.