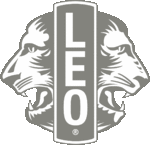 Waverly High School LEO Club
Advisor: Mr. Brack Montgomery
"...to provide the youth of the world (with) an opportunity for development and contribution, individually and collectively, as responsible members of the local, national and international community."
The Leo Club Program gives young people the opportunity to serve their communities and make a positive impact. As a Lions Club sponsored organization, they offer a great way to have fun, make new friends and develop valuable leadership skills.
The Waverly High School LEO Club participates in and organizes many projects throughout the year including the Crop Walk, Food Drive, Ducky Derby, Believe and Achieve Day, and the Cystic Fibrosis Walk.