WINTER BAND CONCERT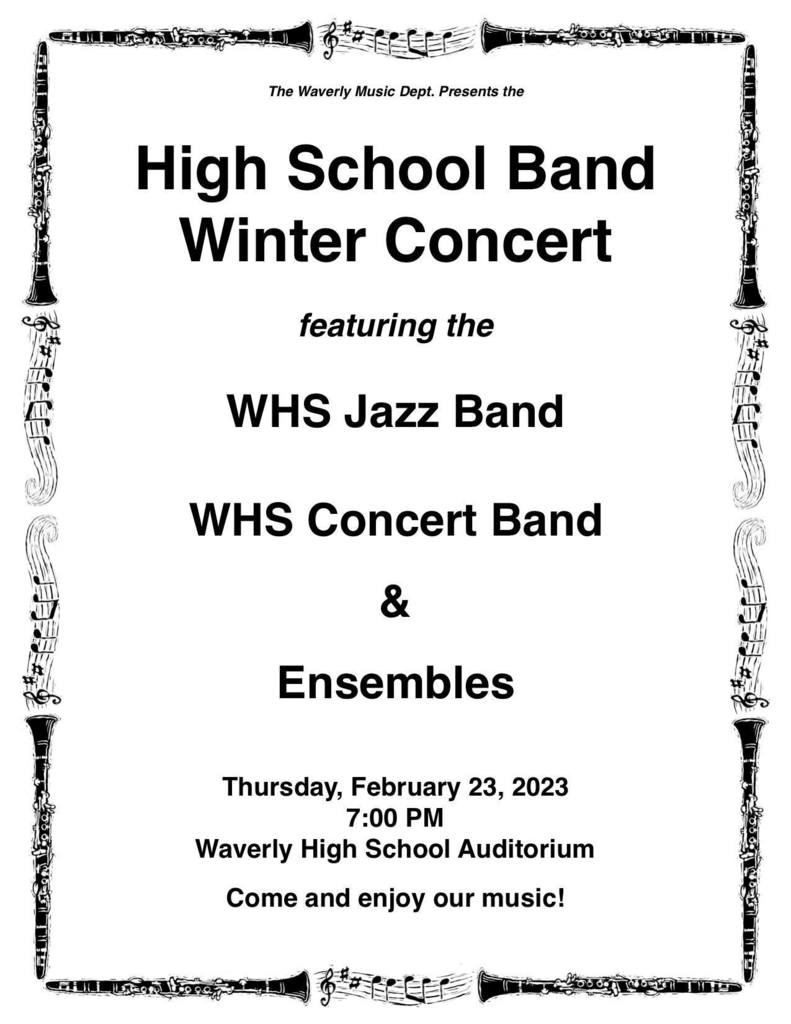 Waverly High School PAWS members; Jake Schrader, Brock Adams, Nate Welsh, and Logan Long volunteered today at the Pike County Cougar Special Olympic tournament to run the concession stand. Due to a team cancellation, the boys were asked if they would like to play in the first game and happily agreed to play. PAWS members had a great, fun-filled day competing, working concessions, and officiating the second game.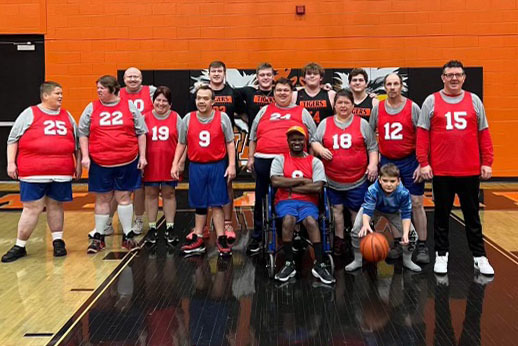 ACT Parents Night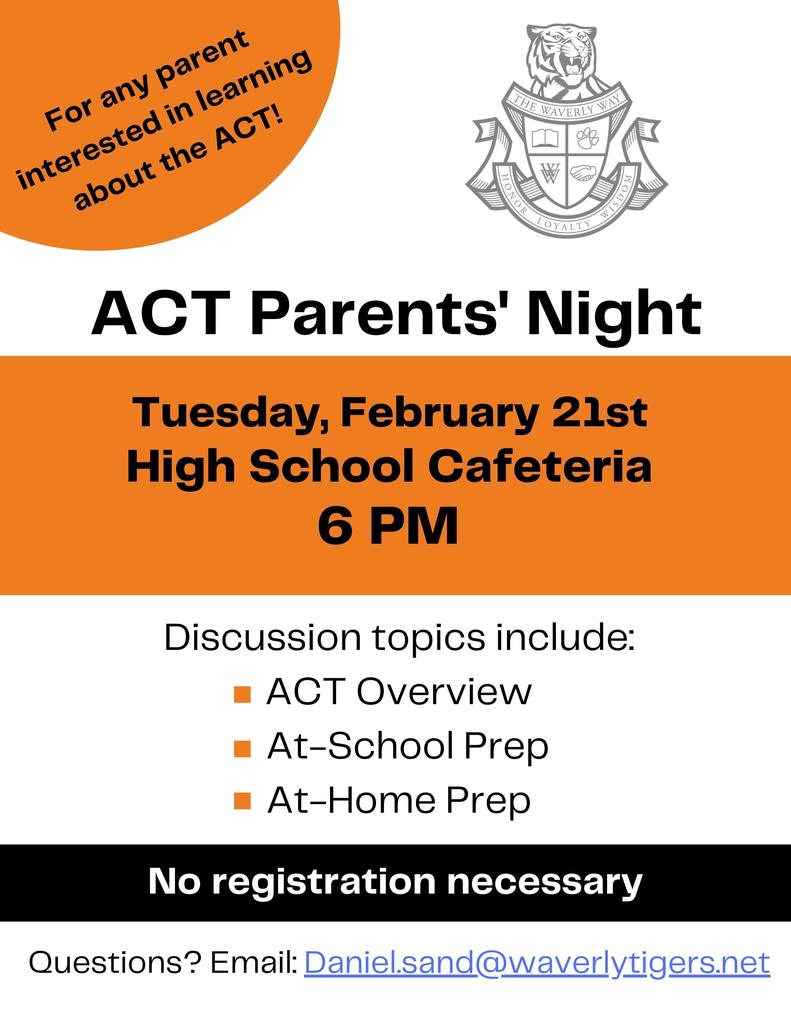 Six Waverly students captured the top prizes in the inaugural FBP Diversity Council's Dr. Martin Luther King, Jr. poster contest. The students were asked to create a poster showcasing the King Foundation's message of building stronger communities. More than 50 students entered the county-wide contest. High School winners are first place Mason Davis, second place Addy Bennington, third place Nadia Alber. Junior high winners are first place Karley Hignite, second place Almira Sheets, and third place Emmitt Price. The winners received cash prizes for their creativity.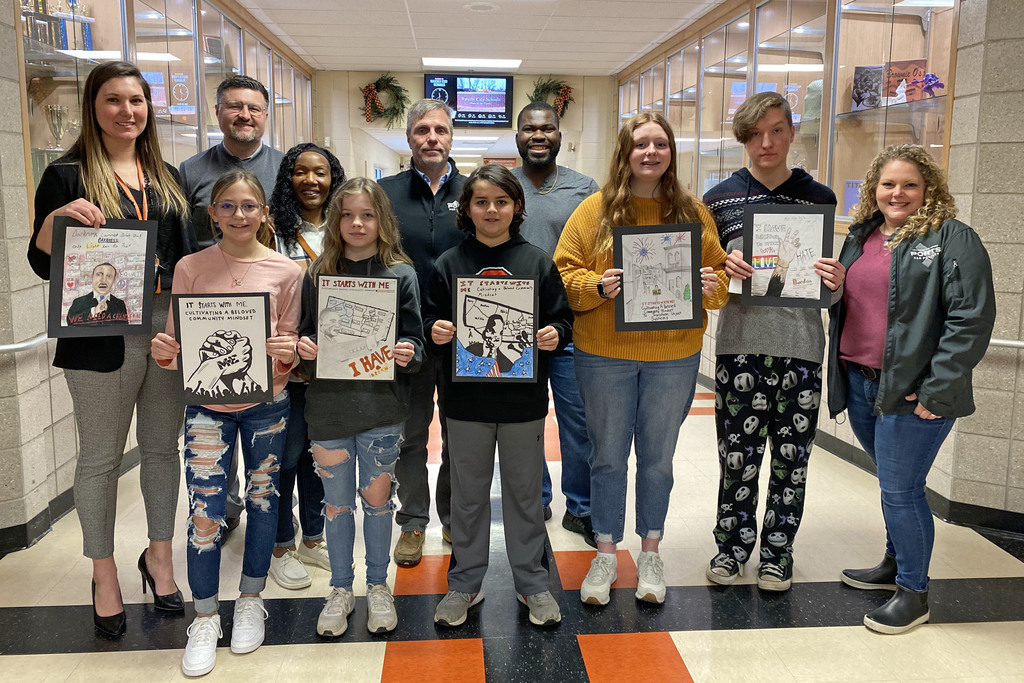 National Honor Society Blood Drive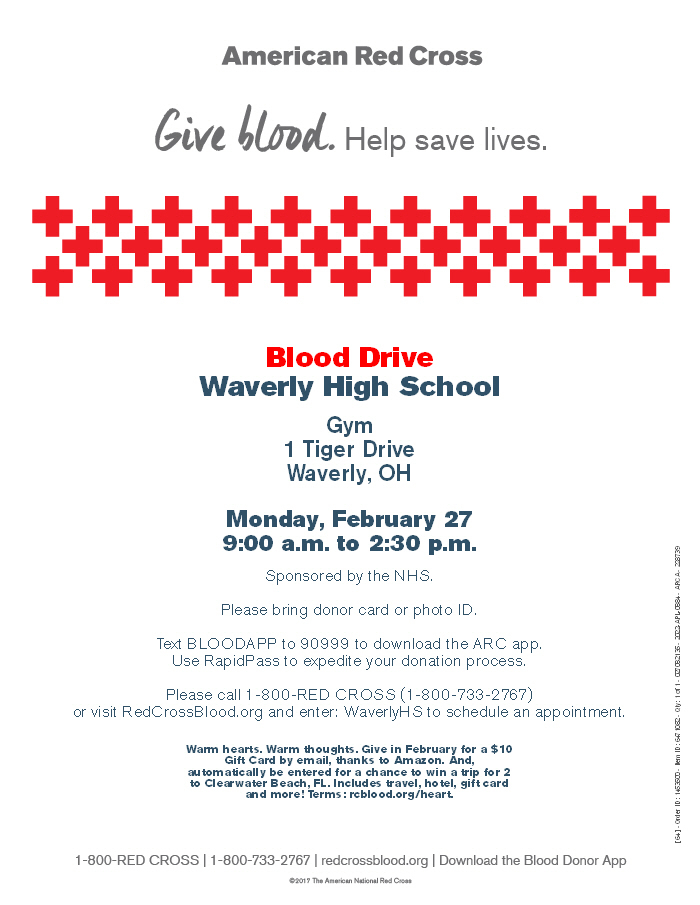 We would like to make you aware that there is a road closure on North Street (St. Rt. 220) between Market Street and Ford Ave at this time due to a waterline repair. The Waverly Police department is advising school traffic to utilize Prosperity Road and St. Rt. 220 from the Lake White area. Please expect traffic delays as a result during evening dismissal and possible morning travel to school.
Congratulations to the Waverly Junior High Spellers from the Spelling Bee today, (1st place) Jacob McCune, (2nd place) Katie Long, and (3rd place) Sam Hicks! The top 20 from the Spelling Bee will move on to the Waverly City School District Spelling Bee. The spellers are as follows (in no particular order): Jacob McCune (winner), Kellan Smith, Katie Long (2nd),Devan Leslie, Bella McComis, Evelyn Montgomery,Triston Segura, Kannon Seif, Ethan Pierce, Liam Gowen, Samuel Seymour, Lyncoln Cutler, Jillian Williams, Alli Harwood, Ian Moore, Jackson Cooper, Layla Trimmer, Kayden Gregory, Sam Hicks(3rd), and Andrew Eblin. Congratulations to participants today!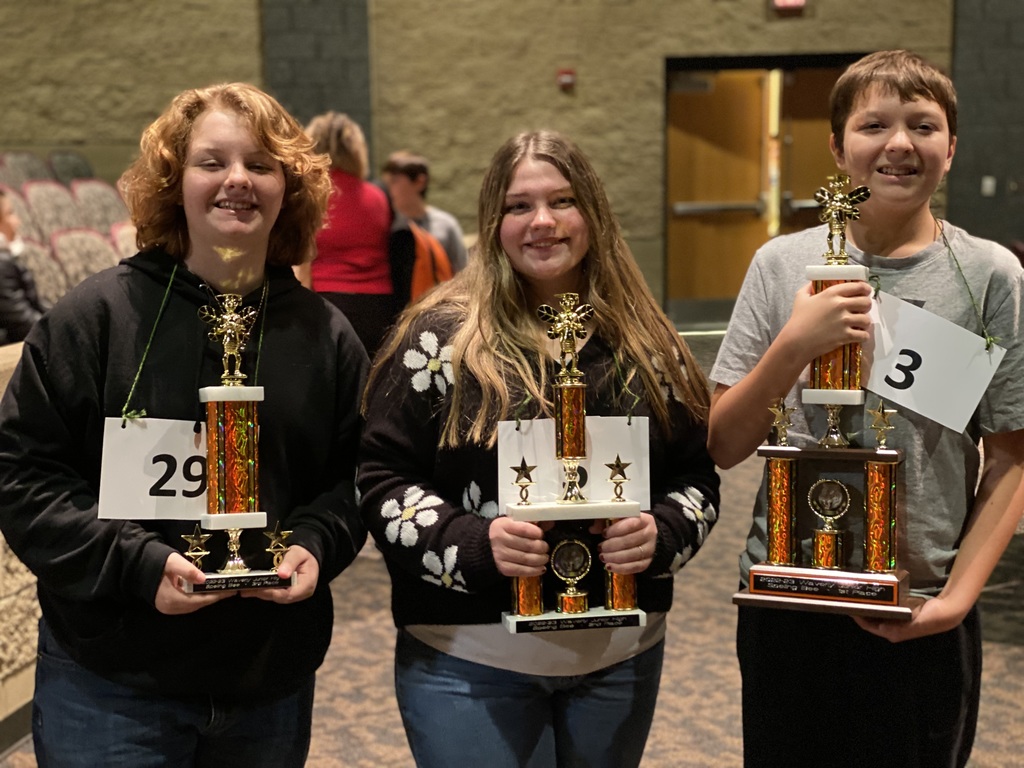 Waverly Intermediate held their school Spelling Bee this morning in the WHS auditorium. Our winners were (1st place) Shane Turner, (2nd place) Alayna Spangenberg, (3rd place) Cayden Bartrum. The top 10 qualifiers will move on to the Waverly City Spelling Bee which will be announced at a later time. Qualifiers (in no particular order): Mia Portillo, Greyson Chavez, Savior Tackett, Nguyen Nguyen, Bella Nesser, Cayden Bertram(3rd), Alayna Spangenberg (2nd), Shane Turner (winner), Kohen Johnson, and Thad Leffler. The Spelling Bee will be streamed on the Waverly City Schools YouTube channel this evening. Congratulations to all spellers in todays competition.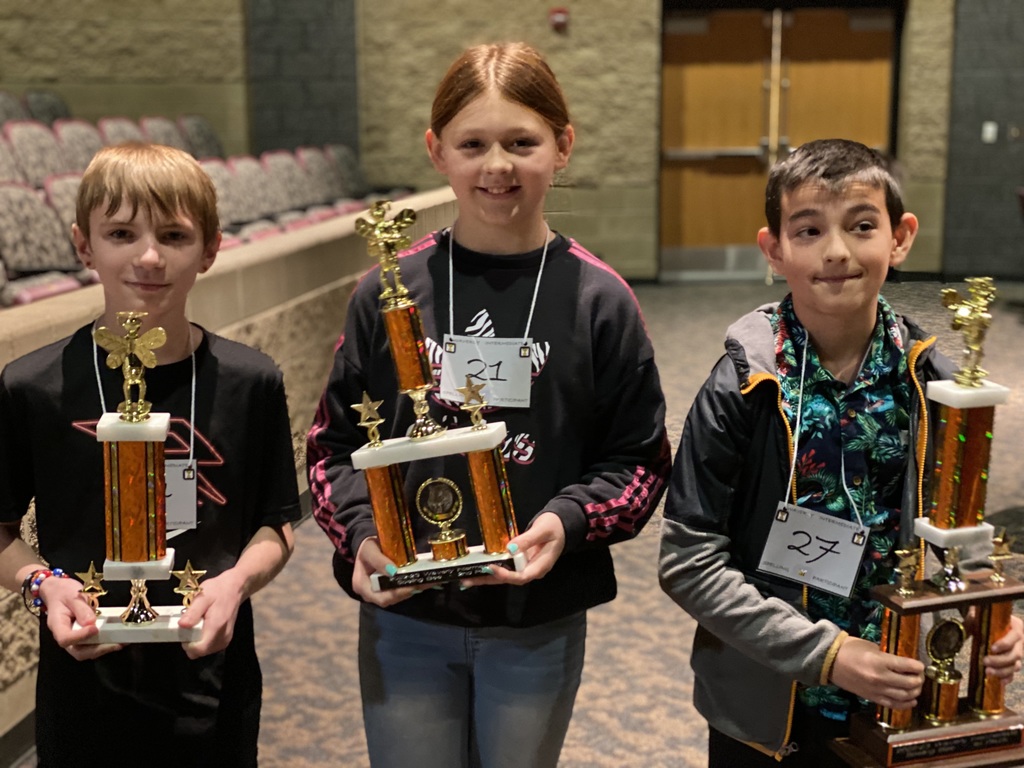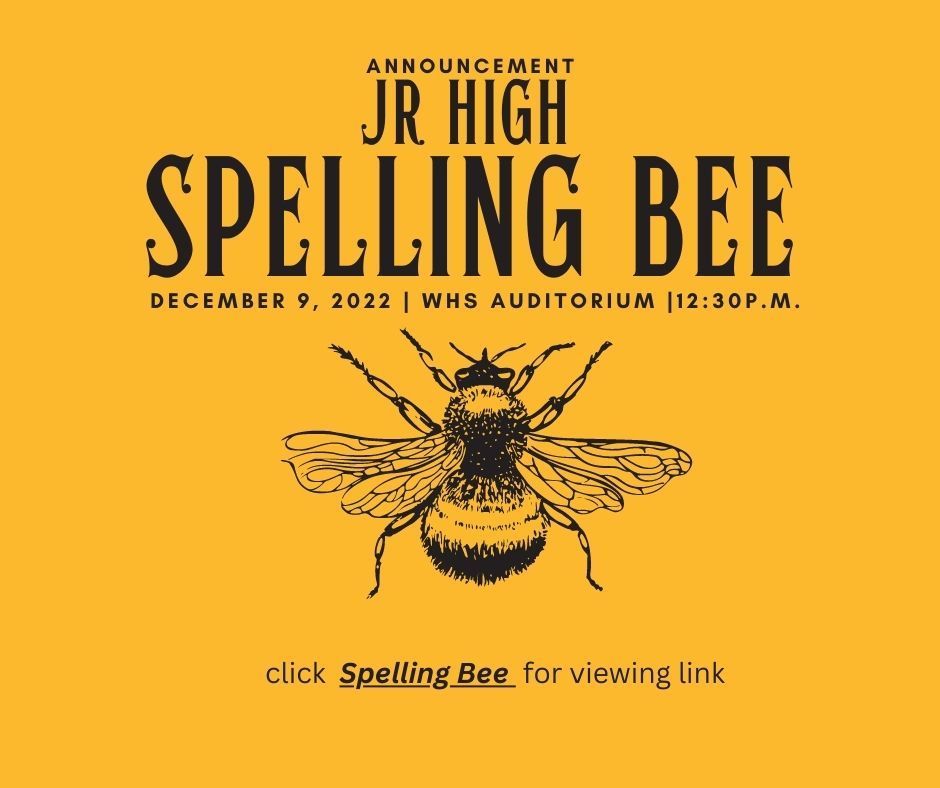 Thank you to First Presbyterian Church, Homeland Credit Union, First Baptist Church, Ritchies, and local citizens of Pike County for the donations allowing Waverly City Schools' "C.O.P.E." Program to provide Thanksgiving Turkeys for some of our Waverly School District families this holiday season. "A special thanks to Waverly Leo Club Members, Olivia Dickens and Sophie Simonton for all of their help!", Terri Dunham, C.O.P.E.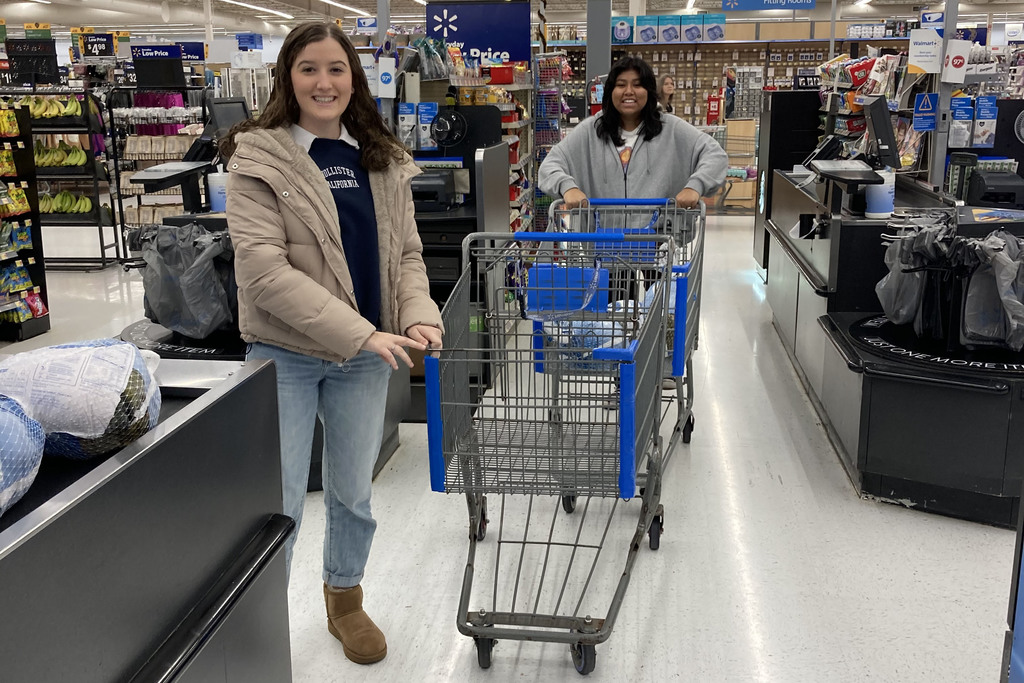 Members of the Waverly High School Rotary Club volunteered at the Senior Citizen's Center today for the SCC Thanksgiving luncheon. The following students are present in the photo: Kaelyn Linn, Aiden Peoples, Chloe Thomas, Kylea Burdett, Sophie Simonton, Olivia Dickens, Sarik Winans, Lydia Waddle, Cam McKenzie, and Dakota Harris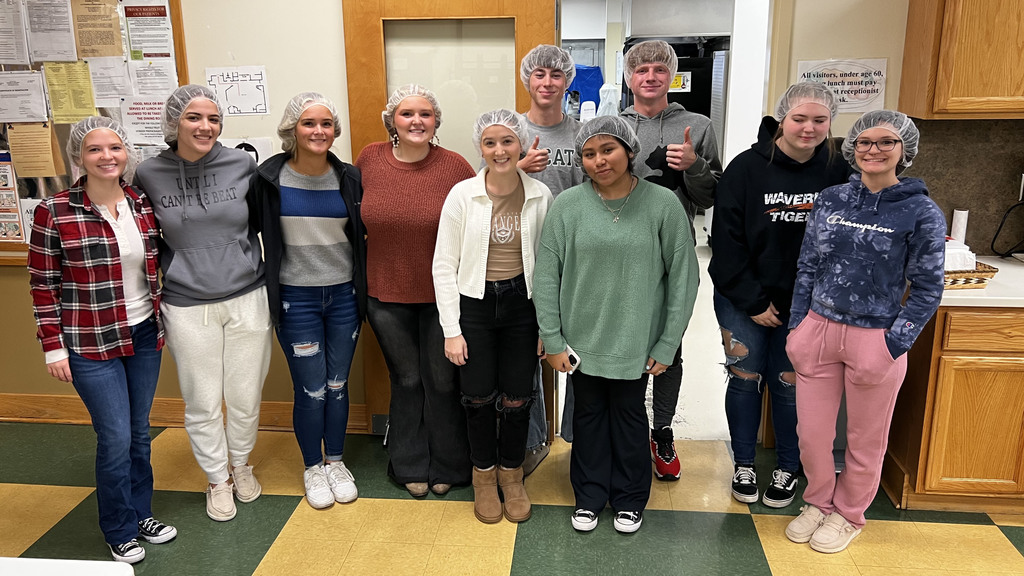 Congratulations Waverly Intermediate receiving a $1,000 grant to help with their school-based 4-H club, Tiger by the Tail! 🐾 (see the article in Ohio Cooperative Living by South Central Power Company, November issue, page 17)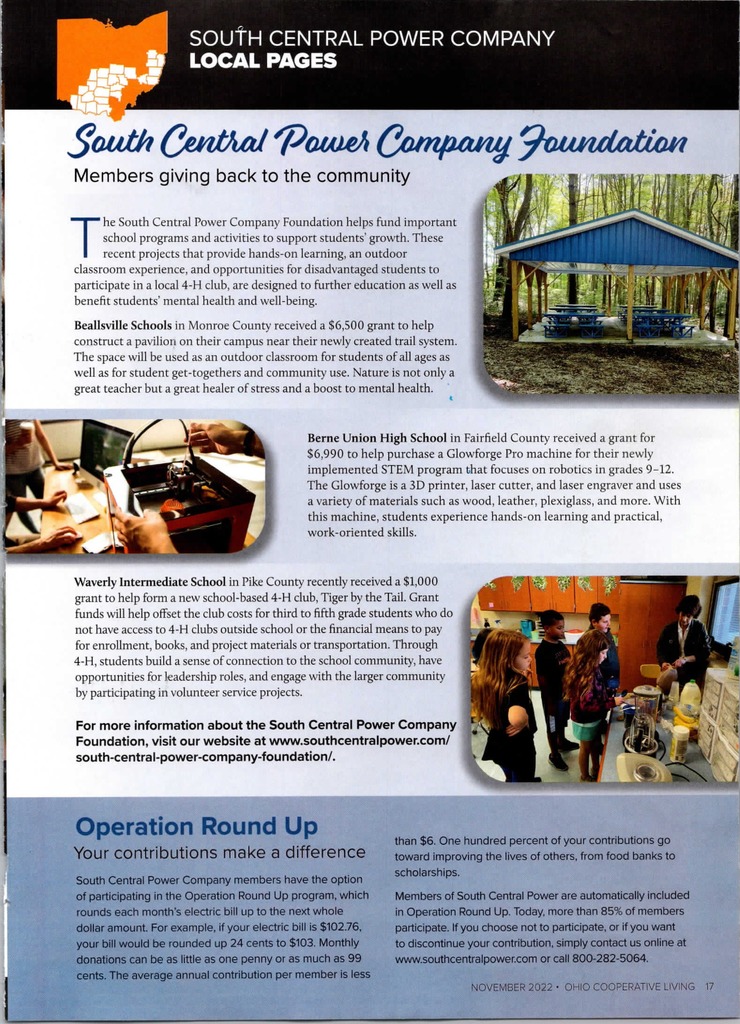 NATIONAL SCHOOL BUS SAFETY WEEK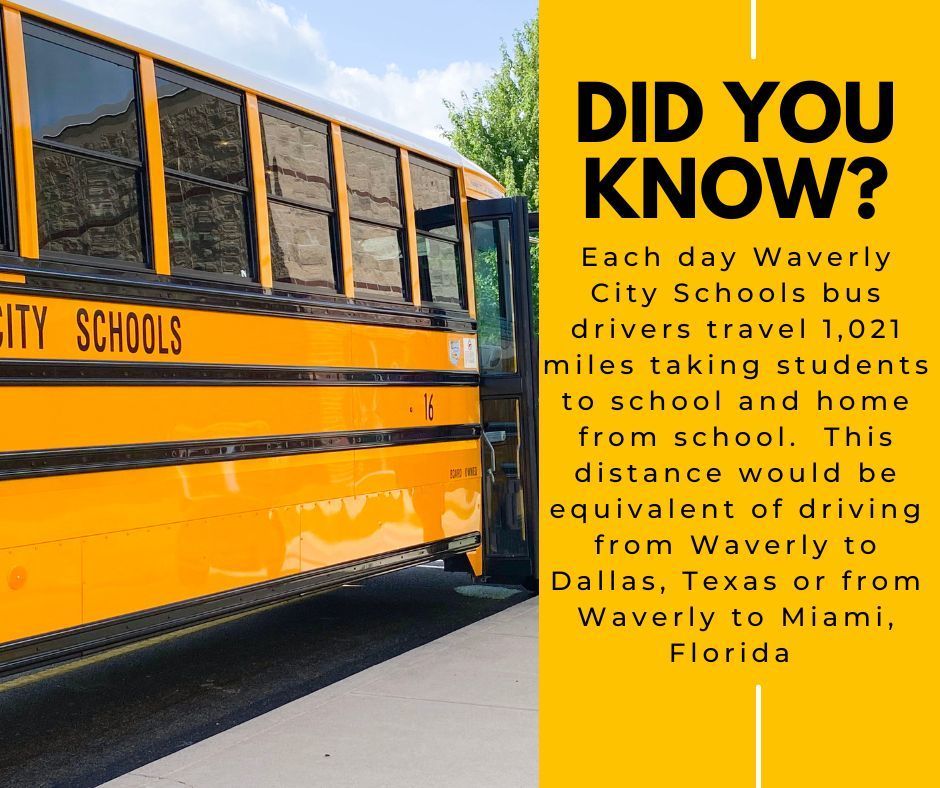 NATIONAL SCHOOL BUS SAFETY WEEK October 17-21st "1 Bus + 1 Driver = a BIG Impact on Education * YELLOW FLASHING LIGHTS indicate the bus is preparing to stop to load or unload children. Motorists should slow down and prepare to stop their vehicles. * RED FLASHING LIGHTS AND EXTENDED STOP ARMS indicate the bus has stopped and children are getting on and off. Motorists must stop their cars and wait until the red lights stop flashing, the extended stop-arm is withdrawn, and the bus begins moving before they can start driving again.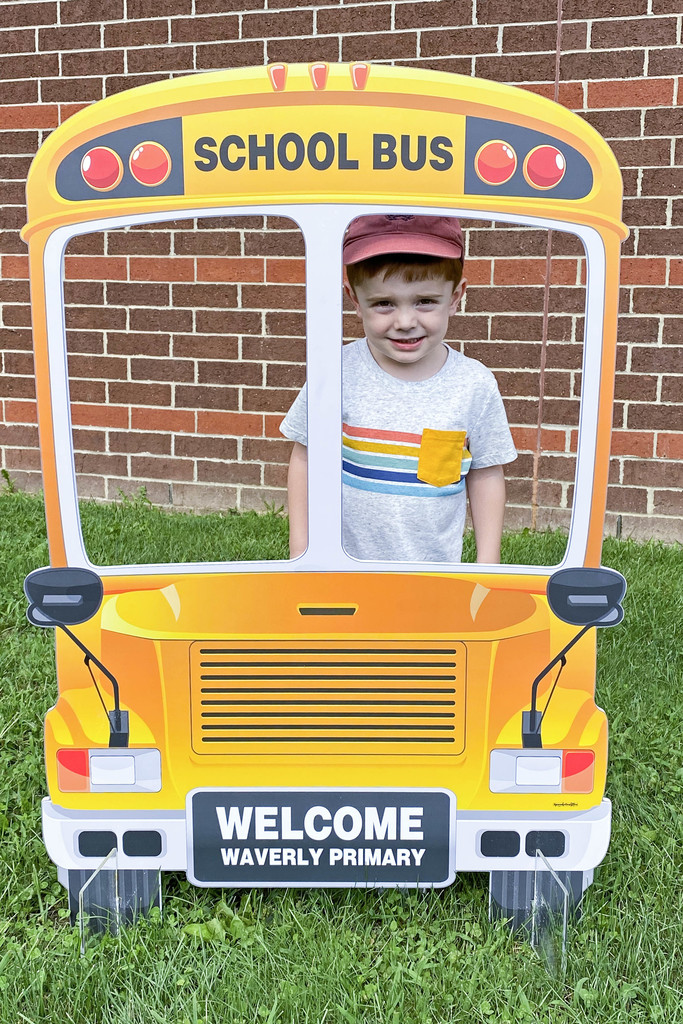 Homeland Credit Union delivered supplies to the COPE Program on Thursday, September 29th, 2022. ( pictured) Terri Dunham, COPE Assistant, Tiara Wingo, Branch Manager, Briana Hood, Director of Marketing and Community Development, and Brack Montgomery, COPE Coordinator.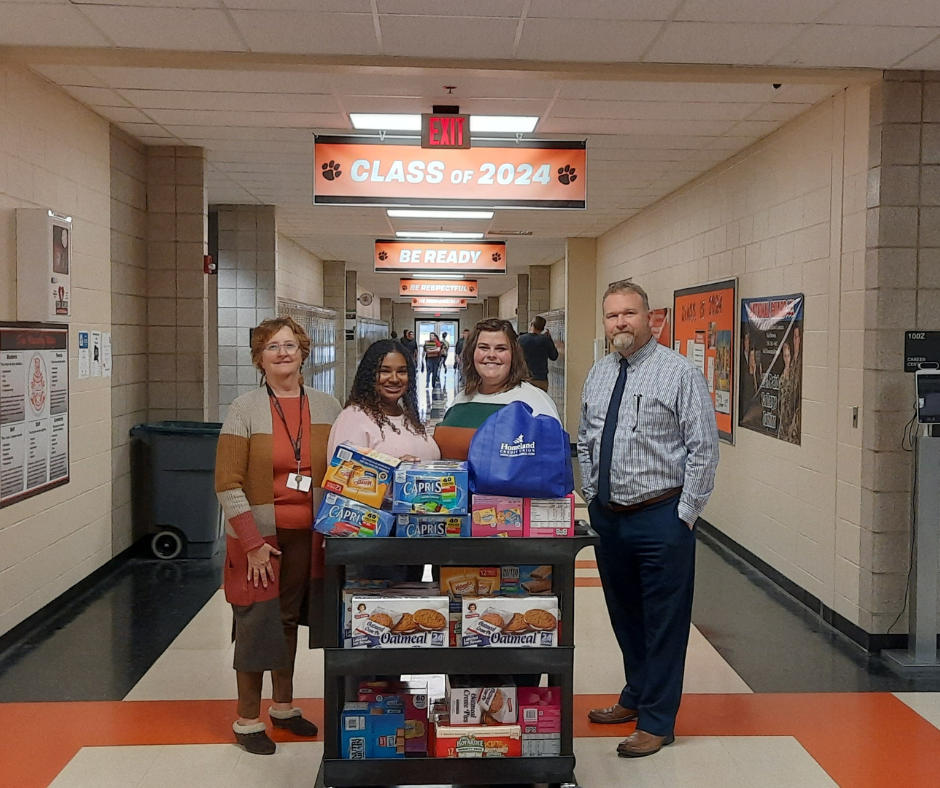 Walmart presented Waverly City Schools COPE program with a $750.00 grant on September 28, 2022. Present to accept the donation was Nicole Meddock, Walmart Manager; Ed. Dickens, Superintendent; Jeremy Peters, COPE Director; Brack Montgomery, COPE Coordinator; and Terri Dunham, COPE Assistant. Left to right is Terri Dunham, Ed Dickens, Nicole Meddock, Jeremy Peters, Brack Montgomery.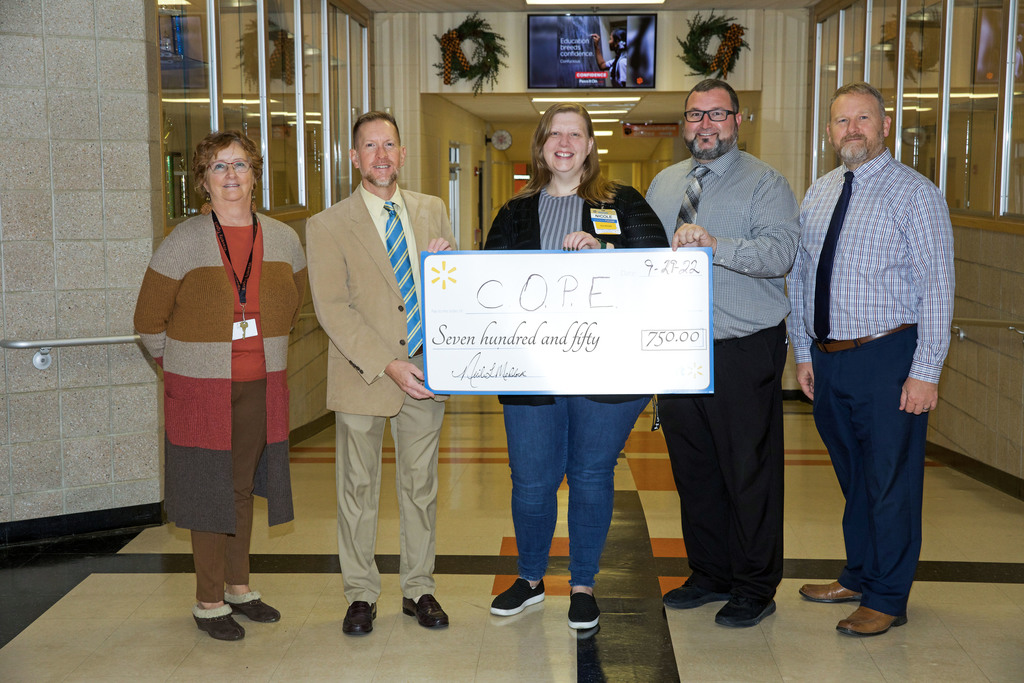 Seniors from Waverly High School visited Shawnee State University on September 21, 2022. Students were given a walking tour of campus, a college housing tour, and an Admissions presentation that highlighted the application process as well as scholarship opportunities for Fall 2023 enrollees. Students ended the tour with a complimentary lunch in the campus cafeteria. Guidance Counselor, Lorna McQuay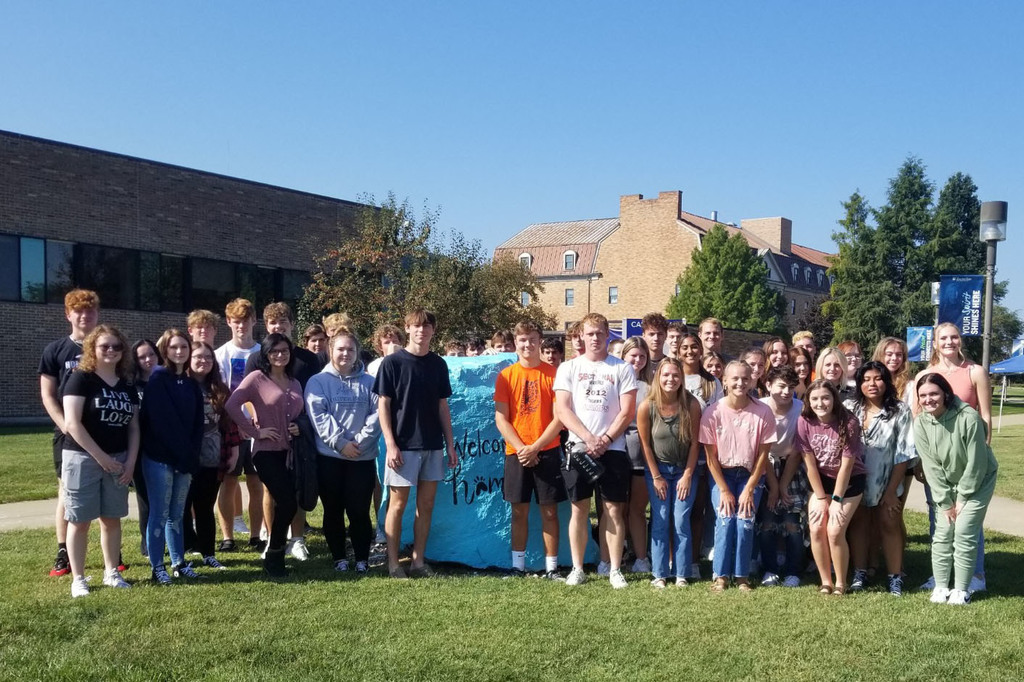 2022 Waverly High College Fair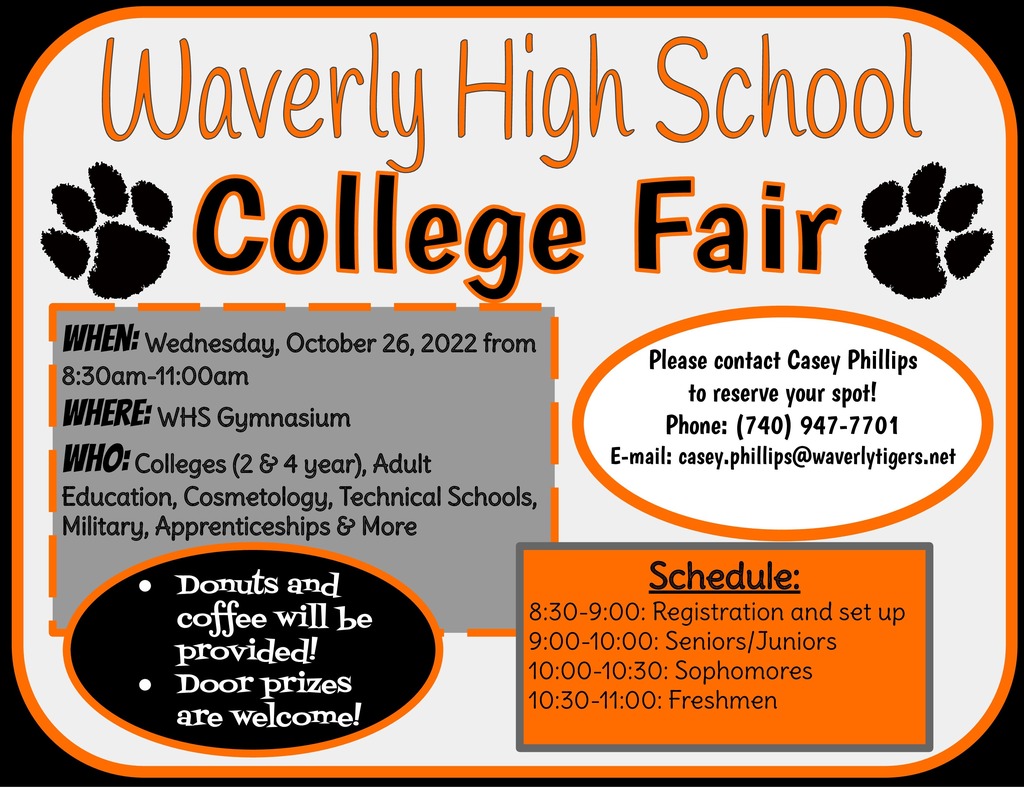 JOB OPPORTUNITY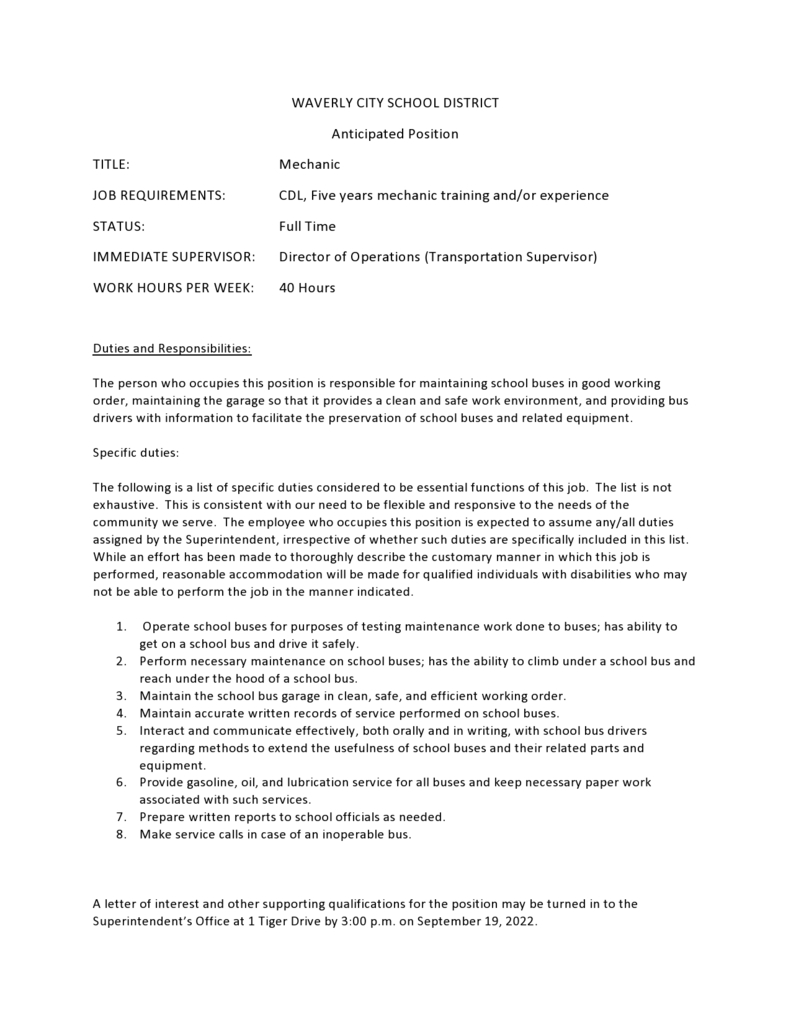 High School Spirit Week