Thank you to First Presbyterian Church, Homeland Credit Union, First Baptist Church, Ritchies, and local citizens of Pike County for the donations allowing Waverly City Schools' "C.O.P.E." Program to provide Thanksgiving Turkeys for some of our Waverly School District families this holiday season. "A special thanks to Waverly Leo Club Members, Olivia Dickens and Sophie Simonton for all of their help!", Terri Dunham, C.O.P.E.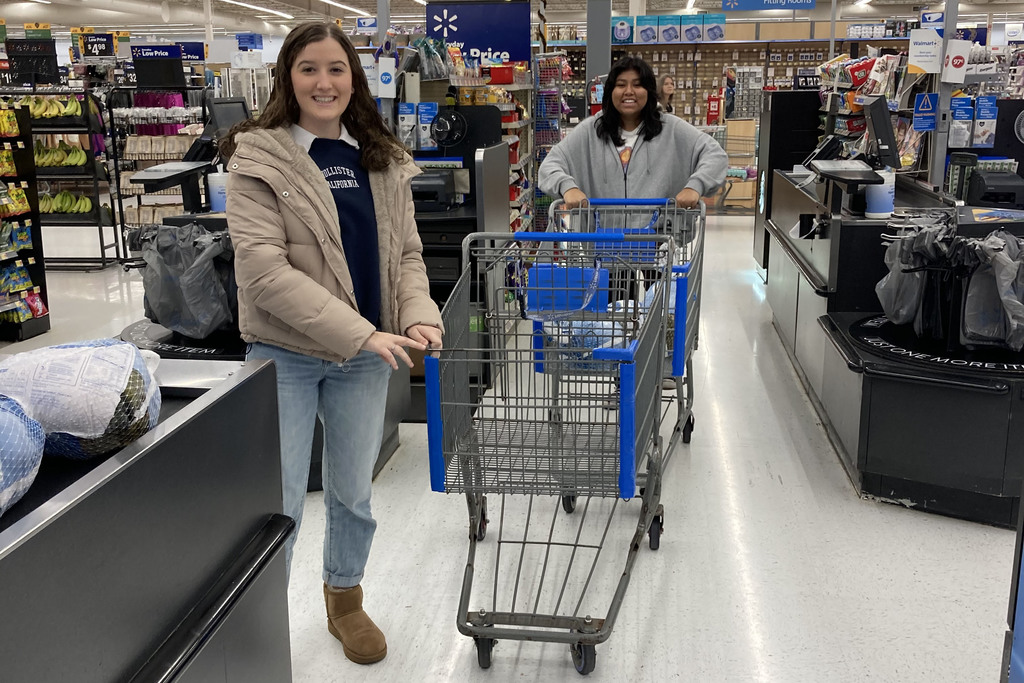 Members of the Waverly High School Rotary Club volunteered at the Senior Citizen's Center today for the SCC Thanksgiving luncheon. The following students are present in the photo: Kaelyn Linn, Aiden Peoples, Chloe Thomas, Kylea Burdett, Sophie Simonton, Olivia Dickens, Sarik Winans, Lydia Waddle, Cam McKenzie, and Dakota Harris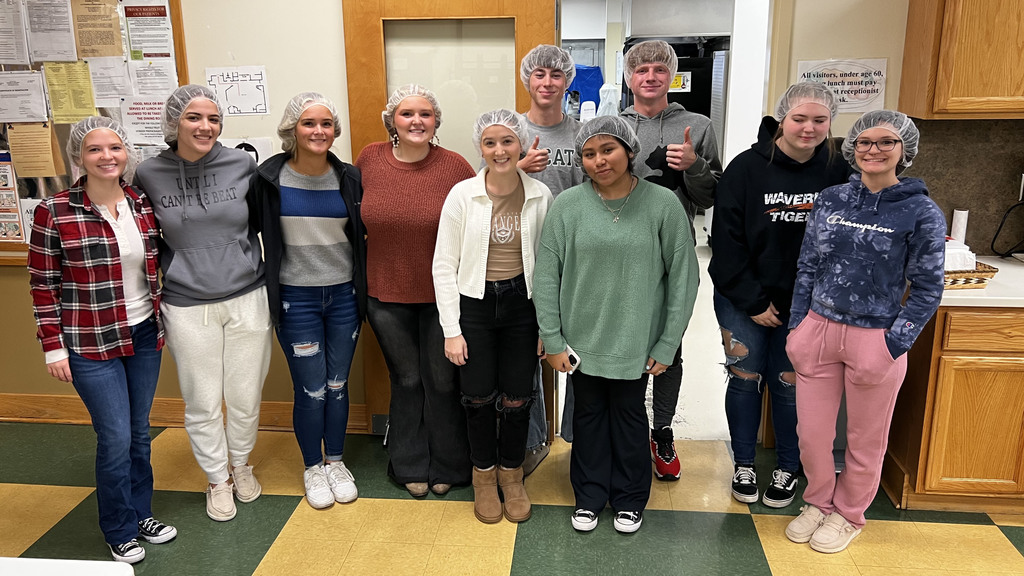 Congratulations Waverly Intermediate receiving a $1,000 grant to help with their school-based 4-H club, Tiger by the Tail! 🐾 (see the article in Ohio Cooperative Living by South Central Power Company, November issue, page 17)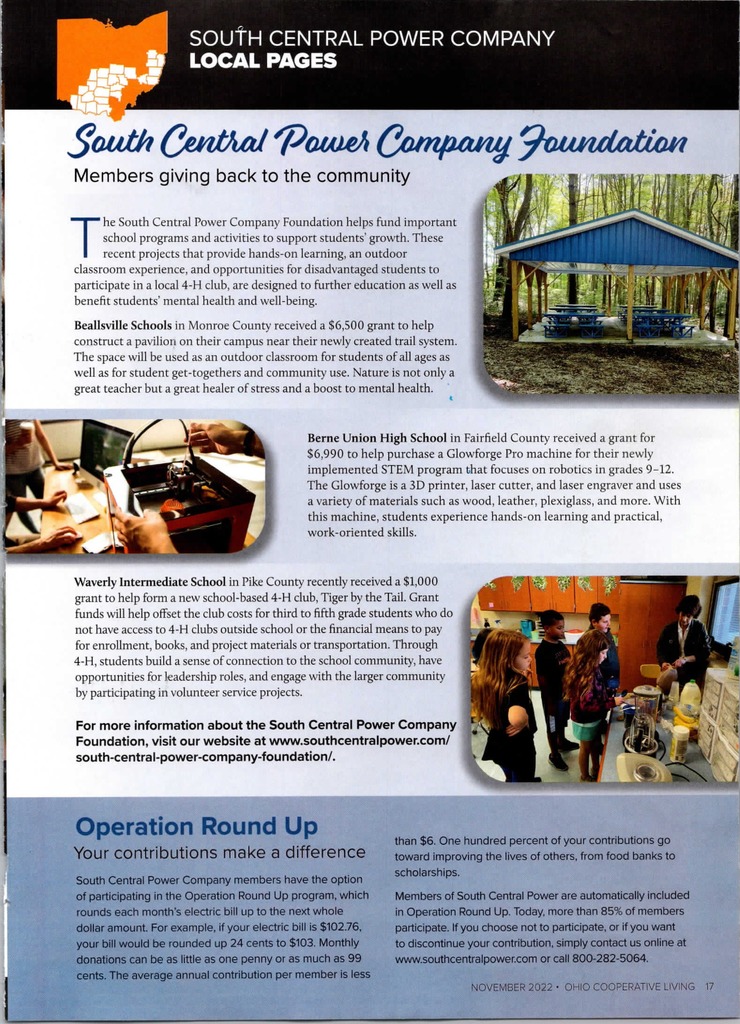 NATIONAL SCHOOL BUS SAFETY WEEK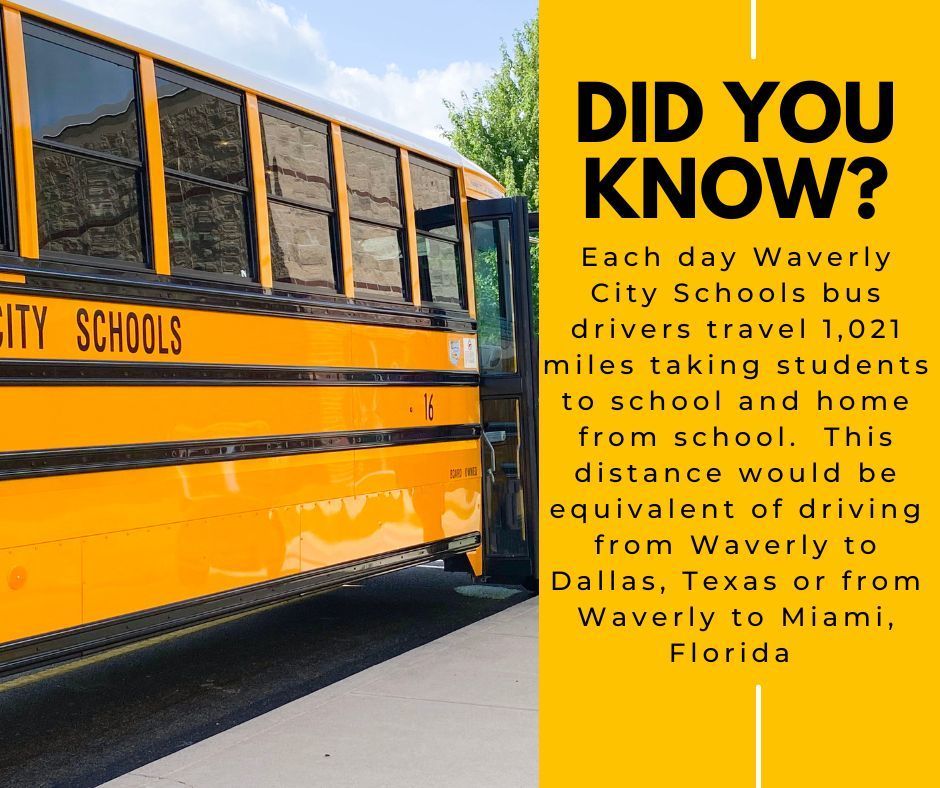 NATIONAL SCHOOL BUS SAFETY WEEK October 17-21st "1 Bus + 1 Driver = a BIG Impact on Education * YELLOW FLASHING LIGHTS indicate the bus is preparing to stop to load or unload children. Motorists should slow down and prepare to stop their vehicles. * RED FLASHING LIGHTS AND EXTENDED STOP ARMS indicate the bus has stopped and children are getting on and off. Motorists must stop their cars and wait until the red lights stop flashing, the extended stop-arm is withdrawn, and the bus begins moving before they can start driving again.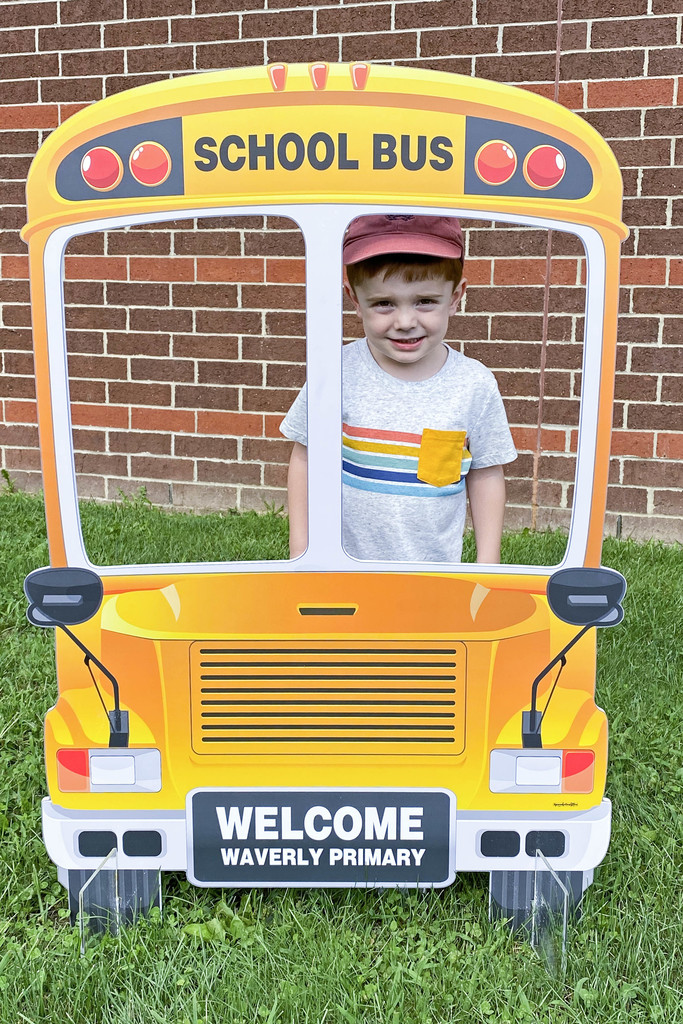 Homeland Credit Union delivered supplies to the COPE Program on Thursday, September 29th, 2022. ( pictured) Terri Dunham, COPE Assistant, Tiara Wingo, Branch Manager, Briana Hood, Director of Marketing and Community Development, and Brack Montgomery, COPE Coordinator.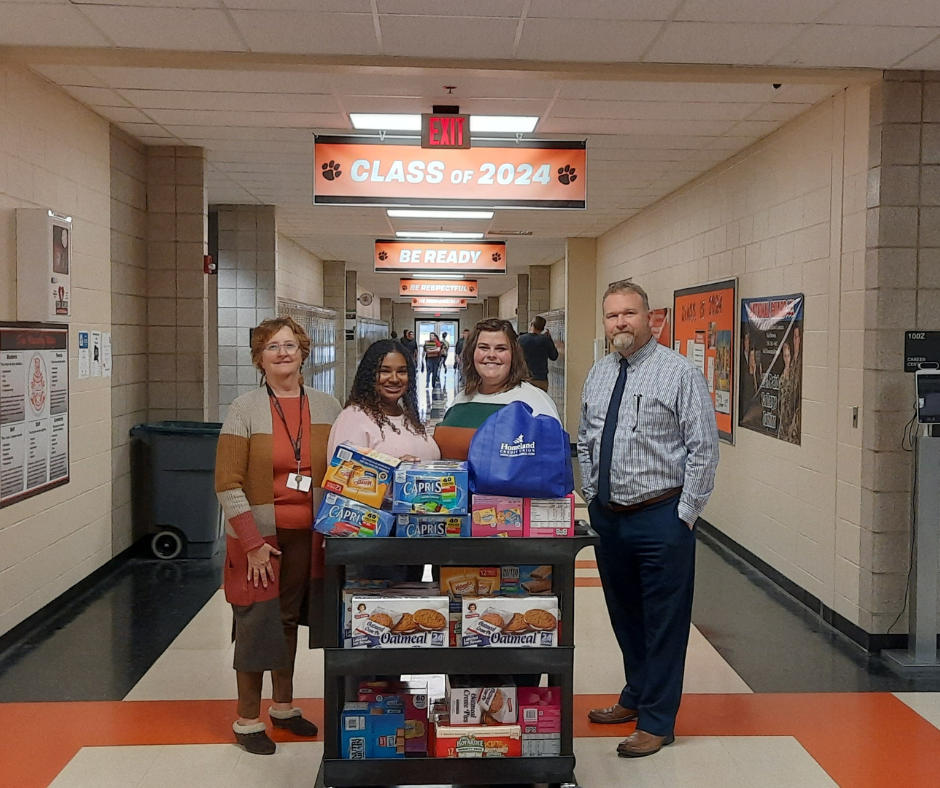 Walmart presented Waverly City Schools COPE program with a $750.00 grant on September 28, 2022. Present to accept the donation was Nicole Meddock, Walmart Manager; Ed. Dickens, Superintendent; Jeremy Peters, COPE Director; Brack Montgomery, COPE Coordinator; and Terri Dunham, COPE Assistant. Left to right is Terri Dunham, Ed Dickens, Nicole Meddock, Jeremy Peters, Brack Montgomery.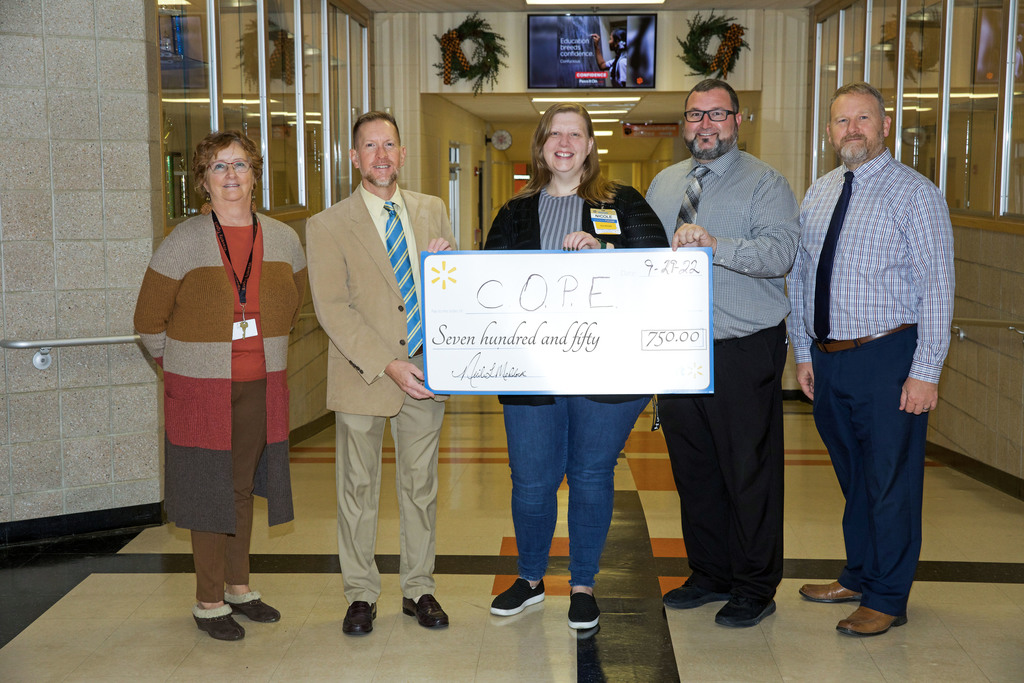 Seniors from Waverly High School visited Shawnee State University on September 21, 2022. Students were given a walking tour of campus, a college housing tour, and an Admissions presentation that highlighted the application process as well as scholarship opportunities for Fall 2023 enrollees. Students ended the tour with a complimentary lunch in the campus cafeteria. Guidance Counselor, Lorna McQuay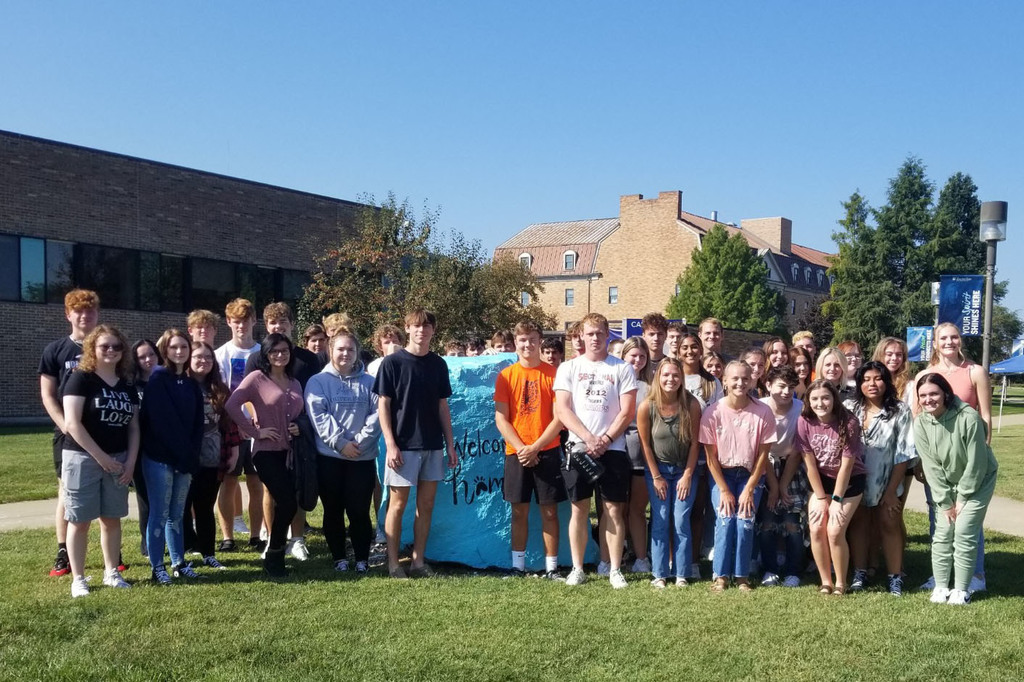 2022 Waverly High College Fair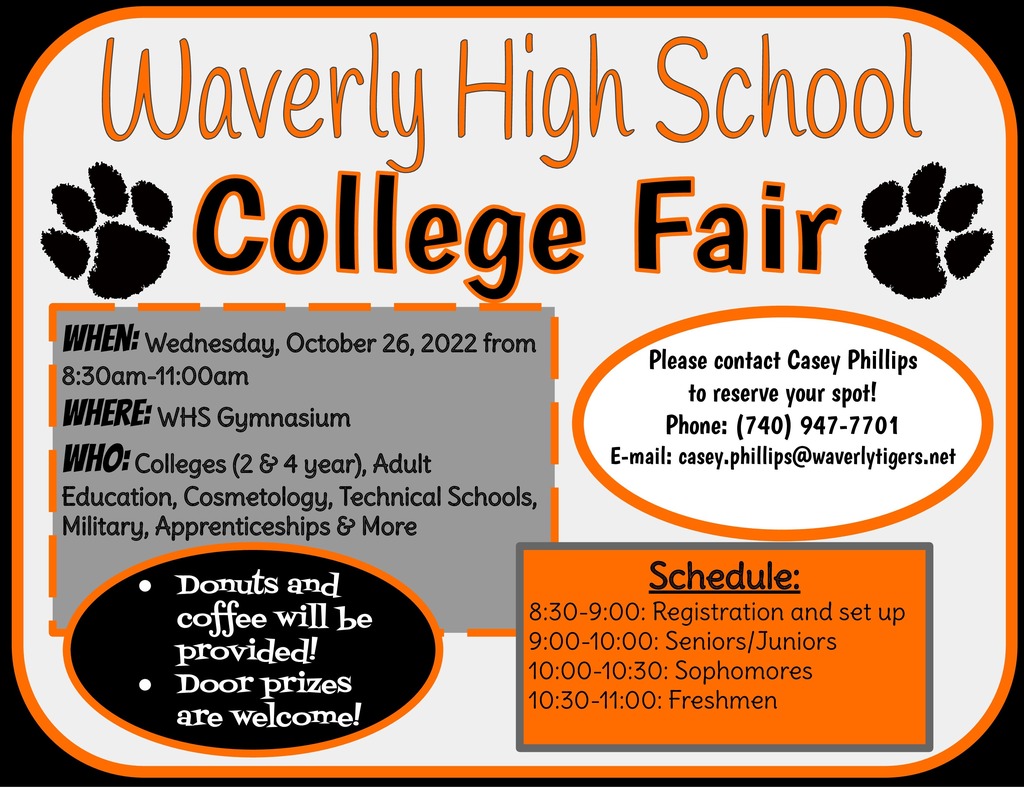 JOB OPPORTUNITY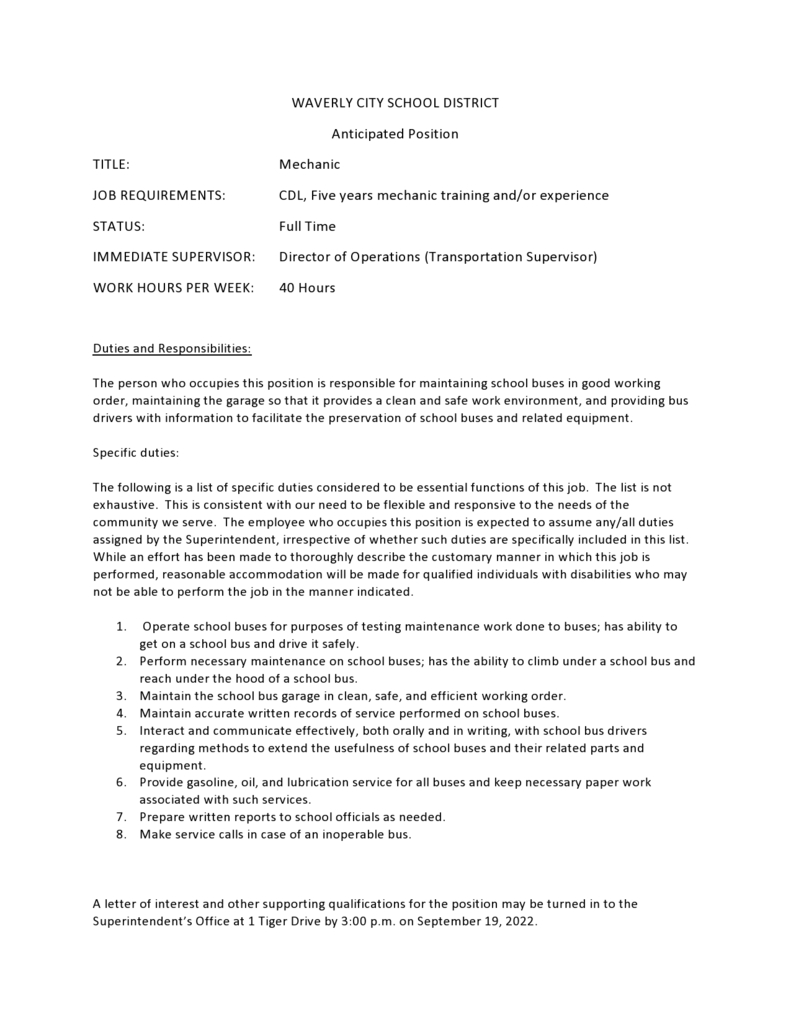 High School Spirit Week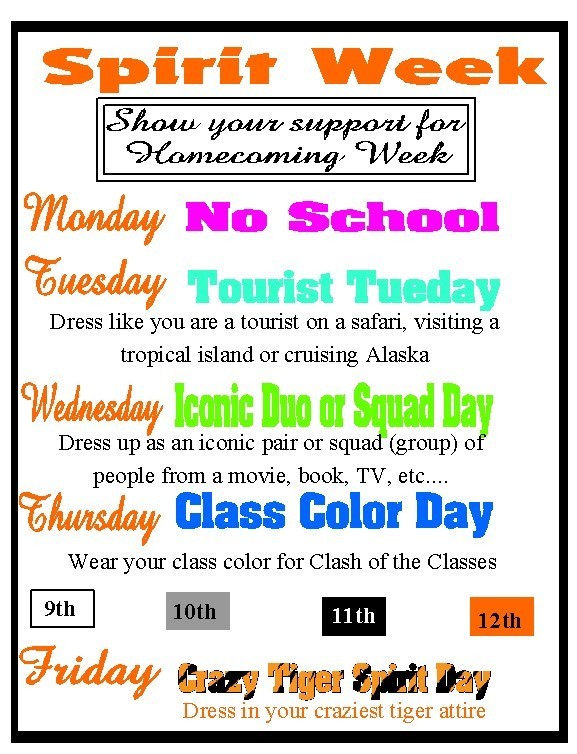 POLARITY Concert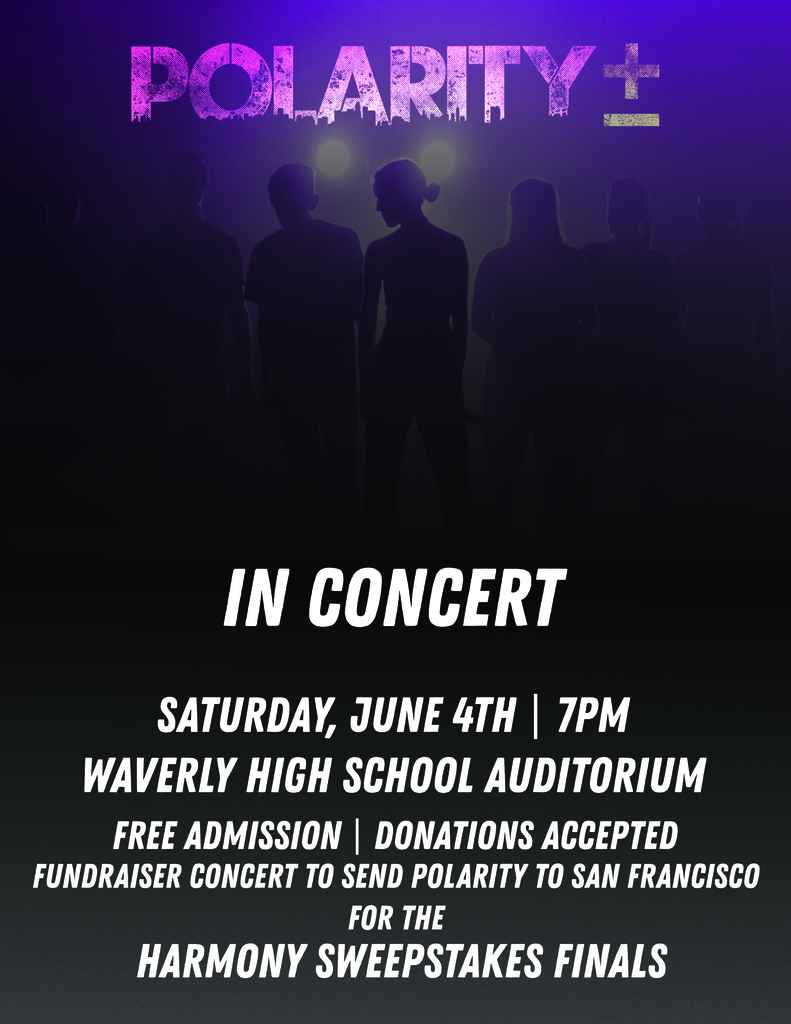 2022 Senior Parade Route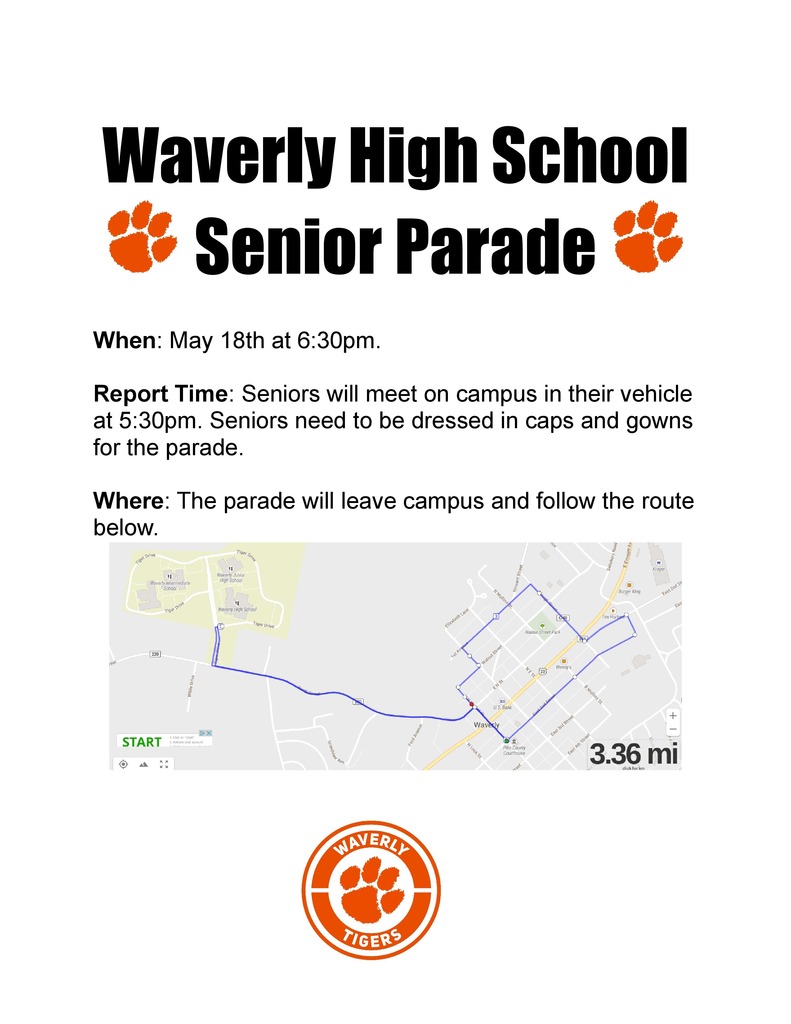 Language Fair TONIGHT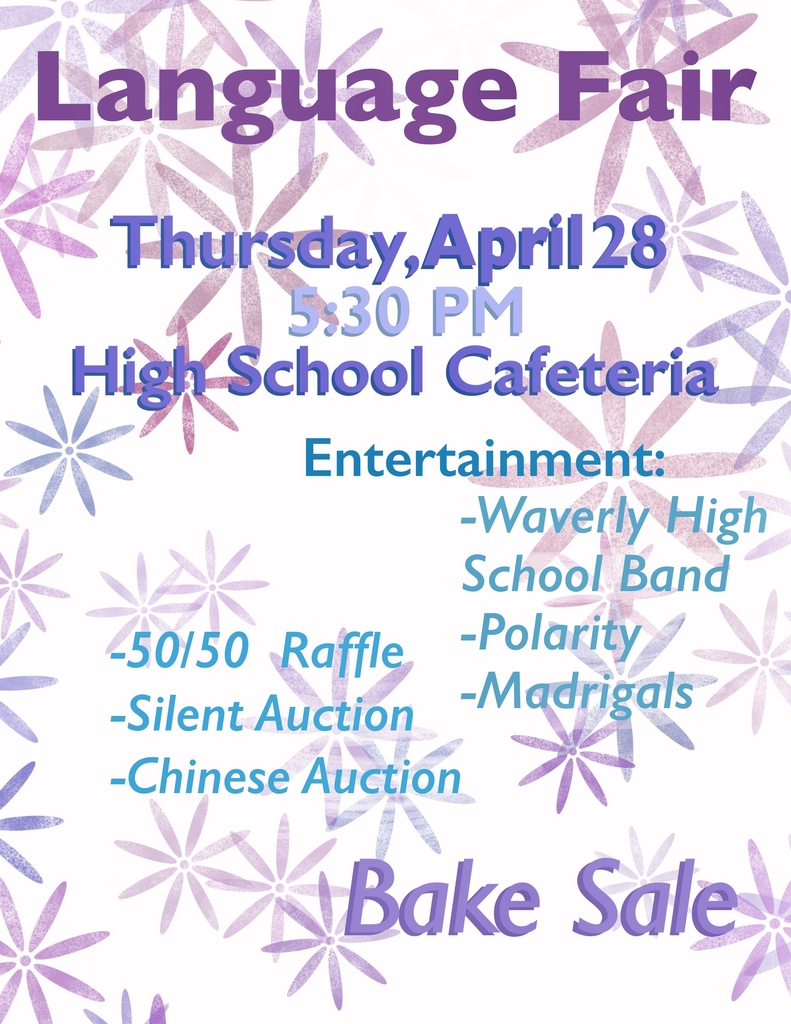 Adena FREE Sport Physicals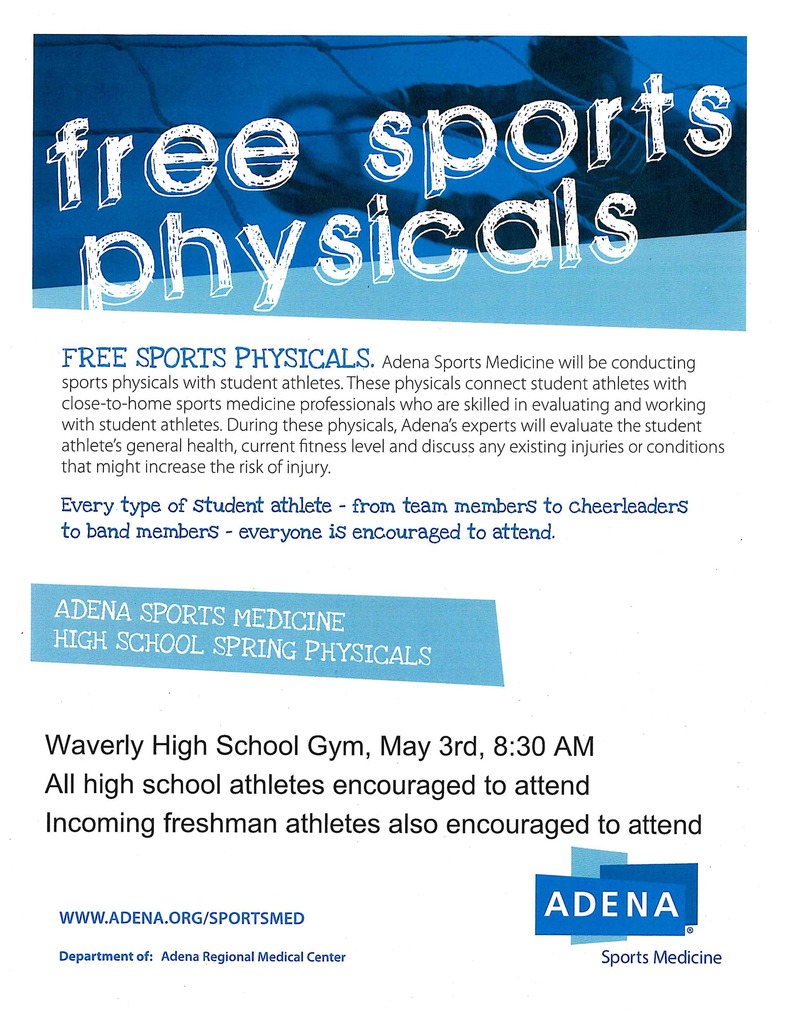 Waverly High School College Career Fair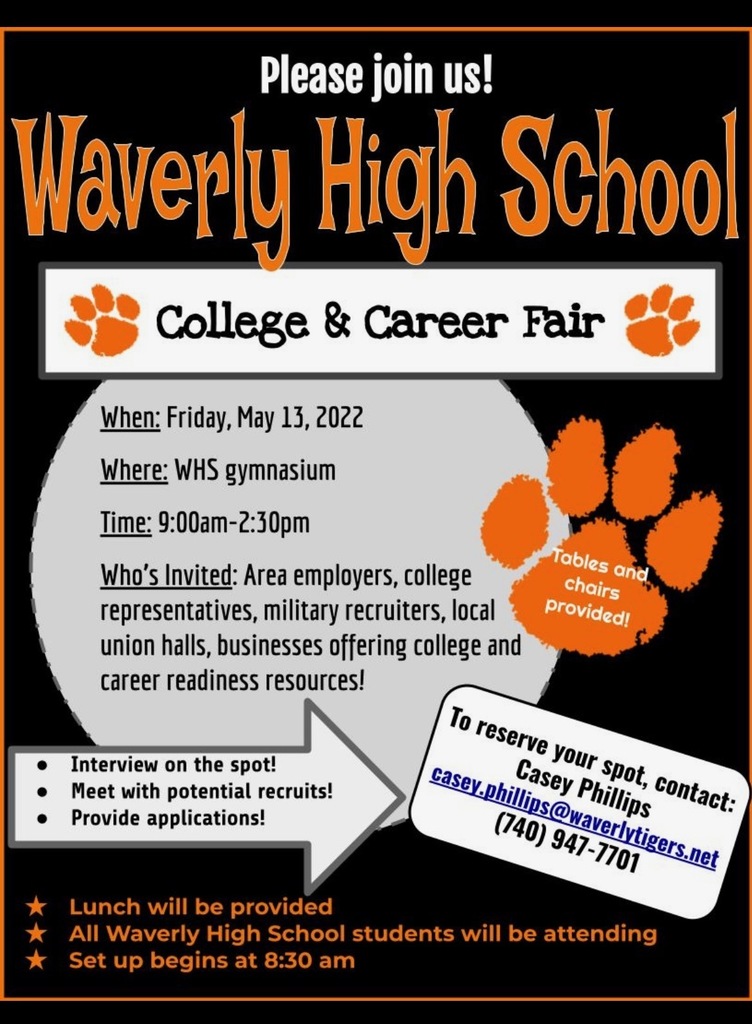 Schedule of Events: Tiger Basketball, STATE BOUND!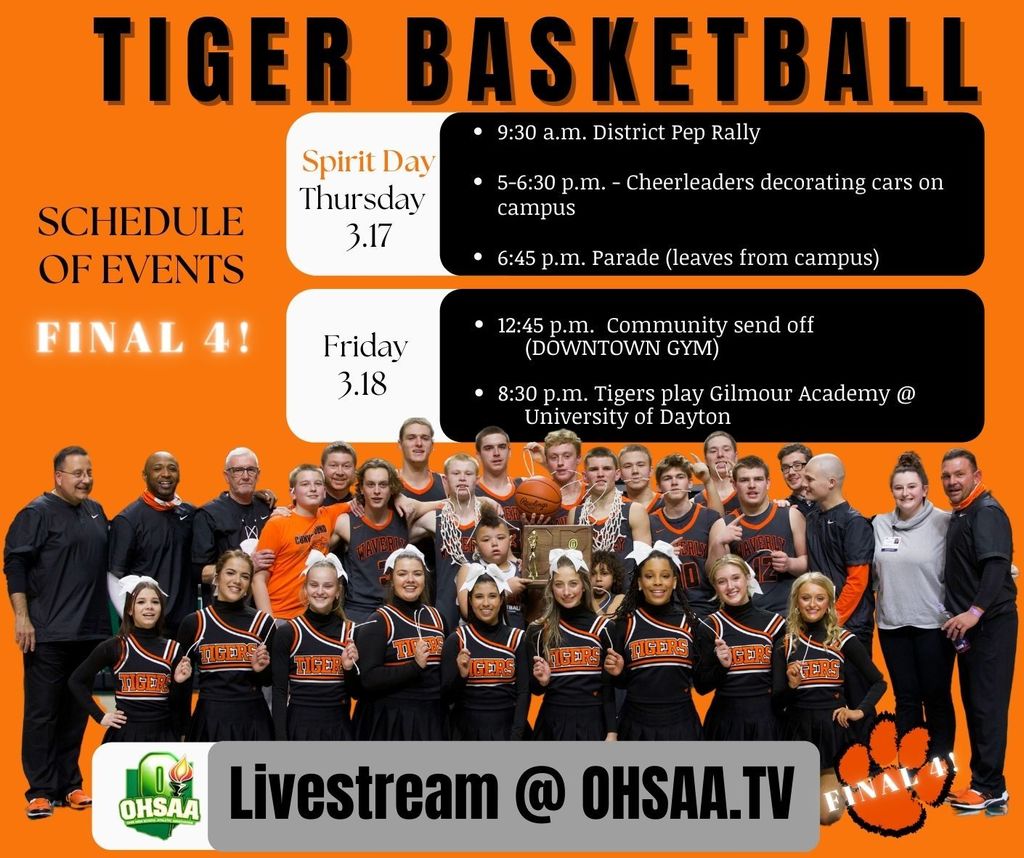 Waverly High School Musical, March 10, 11, 12th @ 7:00 p.m.. Tickets available online @ showtix4u.com/event-details/61741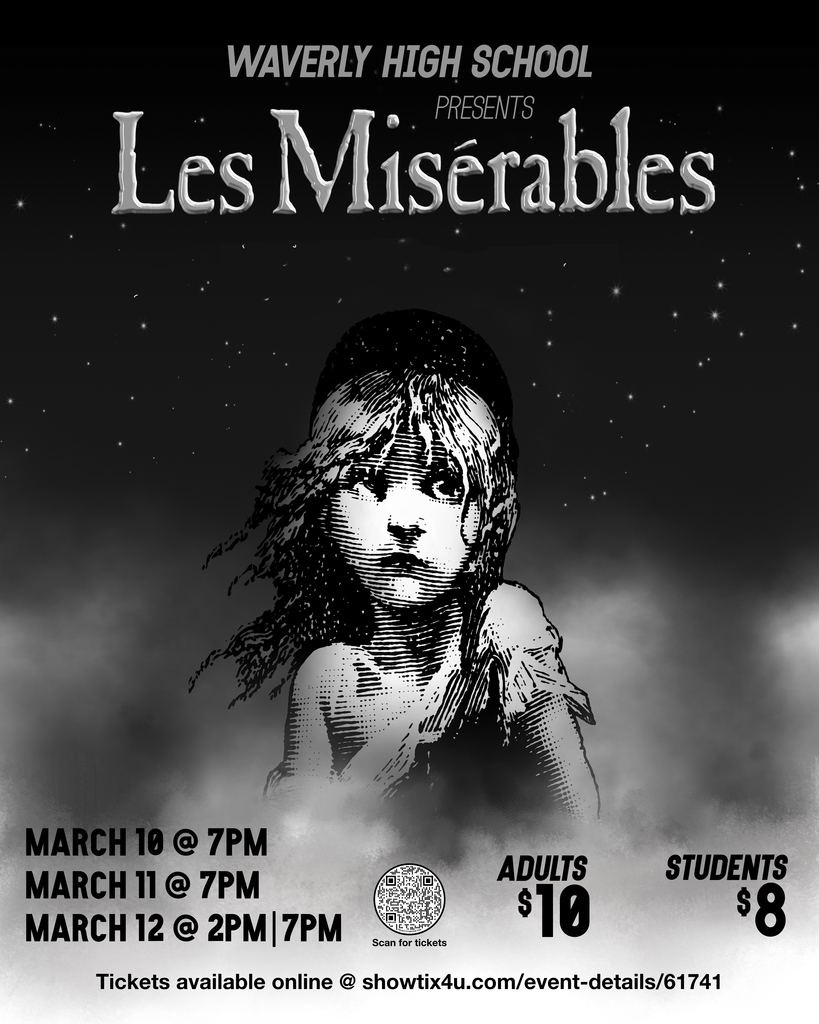 ACT Parents Night Information Sheet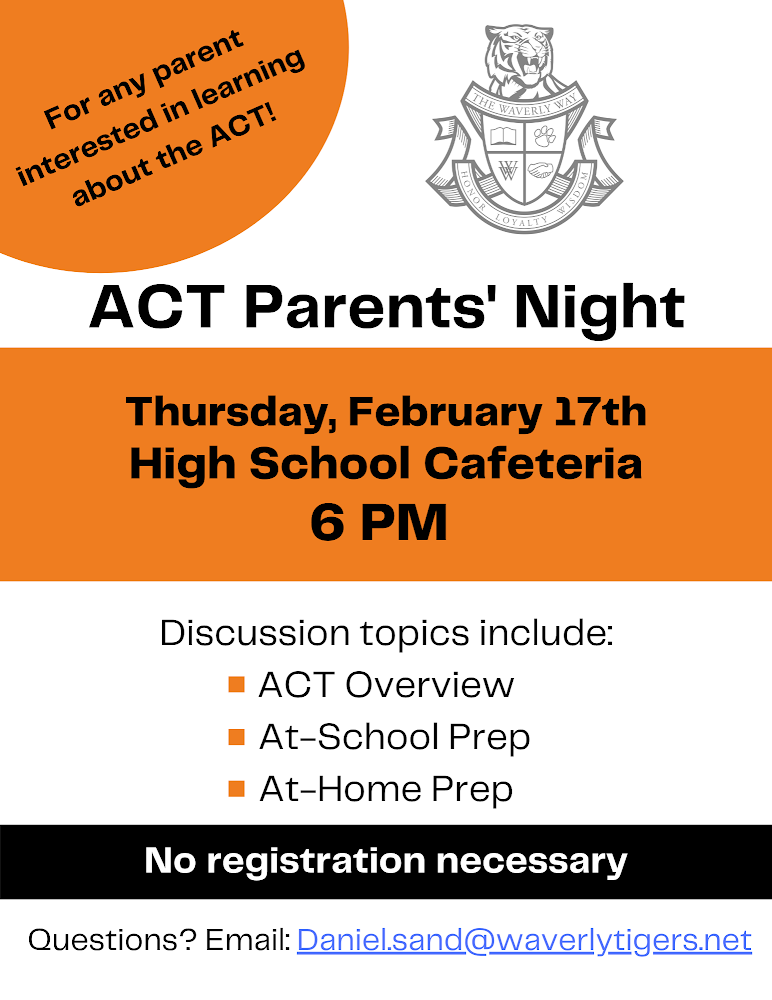 Future Problem Solvers. Ms. Christian Sheridan (Gifted Intervention Specialist), "Ohio Future Problem Solving is part of an international program which teaches critical thinking, problem solving, and decision making. It teaches students how to think, not what to think."